Are you going to take part in a Bridal Shower soon? Whether it's your bestie, your closest sister, or anyone that holds an exceptionally important place in your life that is getting married in the upcoming time, you must be spending a lot of time thinking about the bridal gift to give her at the bridal shower party. I acknowledge that there is no shortage of gift options out there. It would be quicker to just go in there and pick something and swipe your payment card and hurray, there you have a random gift for the special woman in your life. Hold on!!! "Special woman"? That phrase is really a big deal and it means your relationship is above the "normal" standard. So, why don't you think of a more sentimental gift as an extra special way to pamper her and her soon-to-happen wedding? Yes, DIY bridal shower gifts, that's exactly what I want to discuss right now.
To be honest, some of you might feel a bit dizzy when it comes to "DIY", especially for those who were not born with the innate ability to deal with handmade stuff like that. But worry not my buddies, I've curated a list of bridal shower diy gifts for you that are at different levels. I'm so sure that there's at least one option that matches your ability. Give it a try, you can do it. Now let's see what are my recommendations for you.
#1: Memory jar
Create a memory jar by decorating a beautiful glass jar and filling it with handwritten notes from friends and family, sharing their favorite memories and well wishes for the couple. This gift will serve as a treasured keepsake, allowing the bride to revisit these heartfelt messages whenever she desires.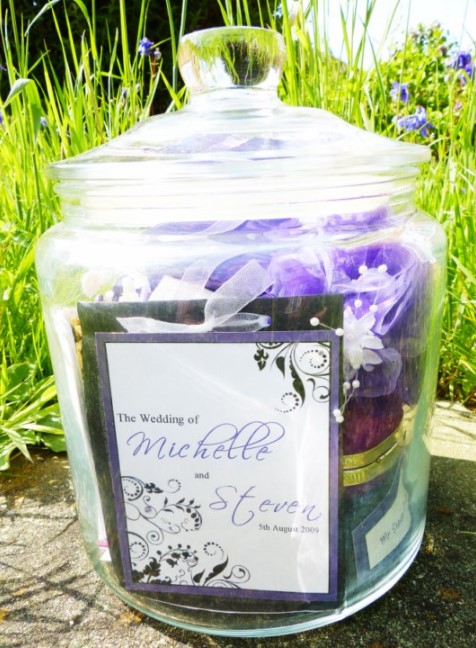 #2: Date night jar
Prepare a date night jar by decorating a jar and filling it with popsicle sticks, each containing a creative date night idea. This gift will provide the couple with an ongoing source of inspiration for romantic and fun-filled evenings together, ensuring they continue to create cherished memories long after their wedding day.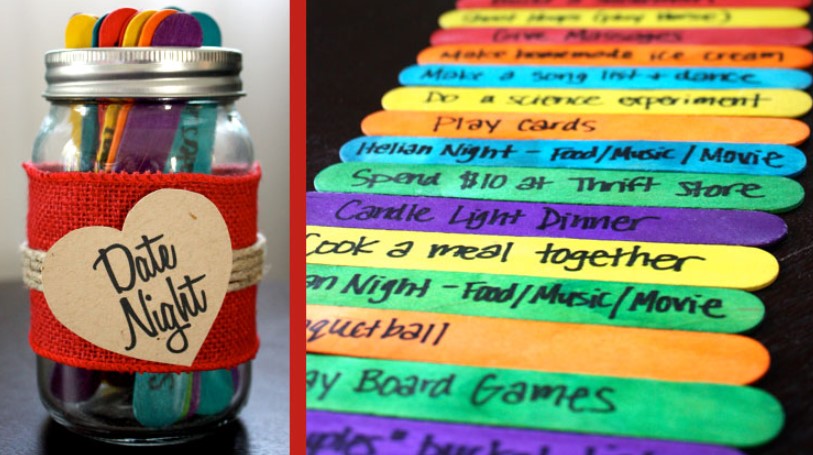 #3: Personalized recipe book
Coming next on my DIY bridal shower gifts
the list is that I suggest you compile a personalized recipe book filled with family recipes, well-loved dishes, and special instructions from loved ones. Include blank pages for the bride to add her own favorite recipes and continue the tradition. This gift will not only be a practical resource in the kitchen but also evoke a sense of family and connection.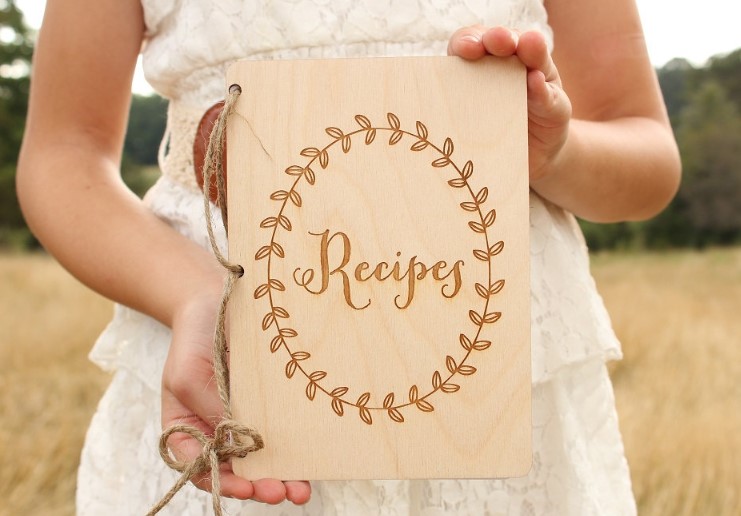 #4: Customized honeymoon basket
What about DIY bridal shower gift basket ideas? Create a customized honeymoon basket by selecting a theme, such as a beach getaway or a cozy cabin retreat. Fill the basket with items like travel-sized toiletries, a guidebook, snacks, and small surprises tailored to the couple's honeymoon destination. This gift will add excitement and anticipation to their upcoming trip while showing your thoughtfulness.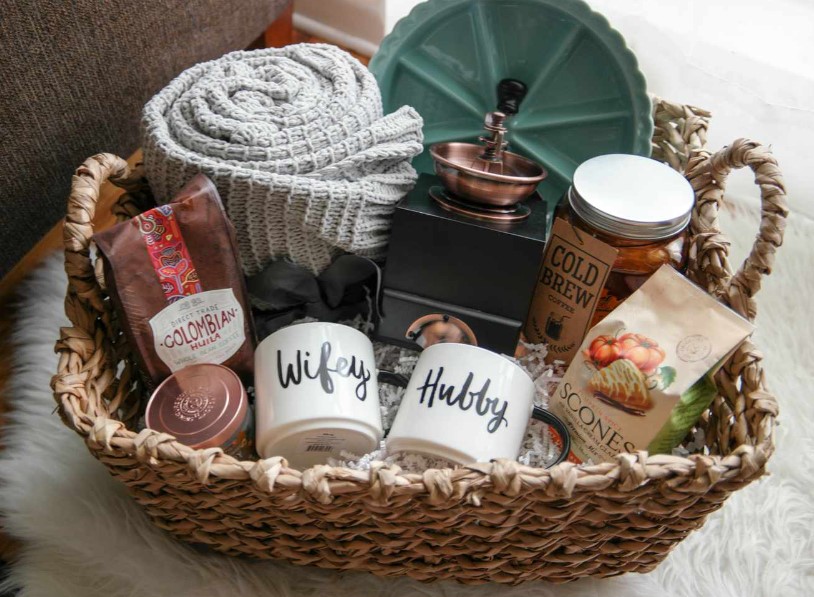 #5: Personalized photo album
Craft a personalized photo album capturing the couple's journey together. Include pictures of memorable moments, milestones, and adventures shared. Add captions, anecdotes, and embellishments to make the album even more unique and heartfelt. This gift will allow the bride to reminisce about their love story and cherish their precious memories.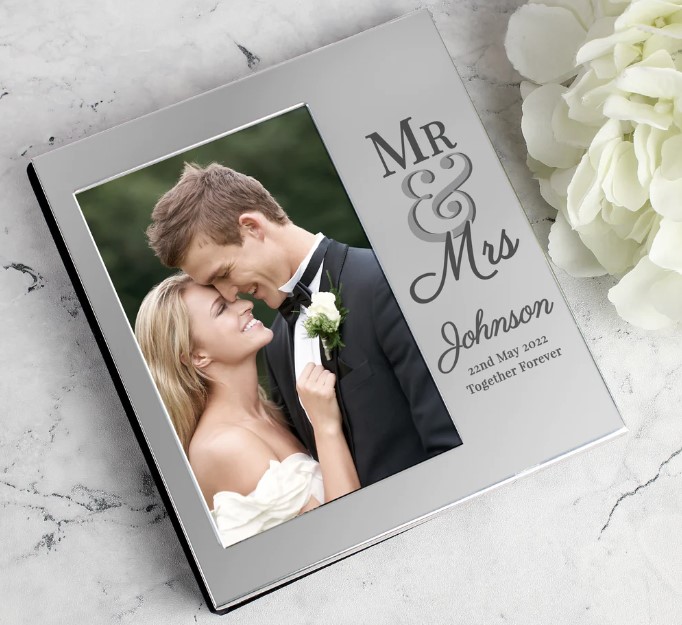 #6: Hand-embroidered linens
Hand-embroider a set of linens, such as monogrammed hand towels or a decorative tablecloth, with the couple's initials or a special design. The intricate detailing and personalized touch will make these linens a cherished addition to their home, reminding them of the love and care put into the gift.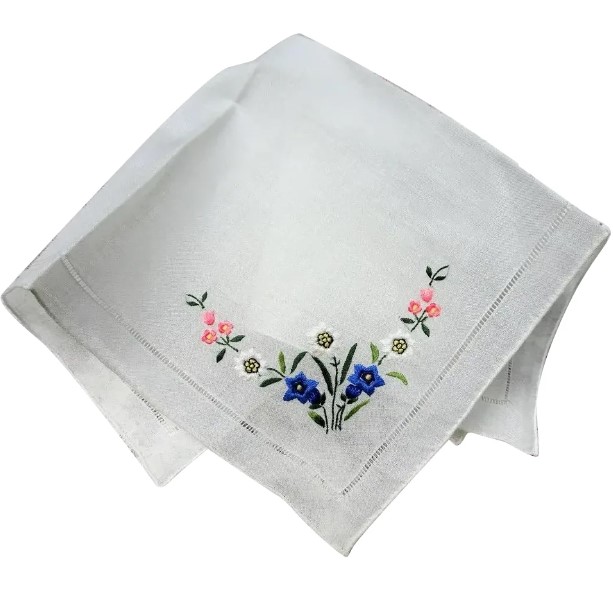 #7: DIY spa gift basket
Assemble a luxurious spa gift basket filled with homemade bath bombs, scented candles, relaxing bath salts, and pampering products. Include a handwritten note encouraging the bride to take time for self-care and indulge in some well-deserved relaxation before her big day.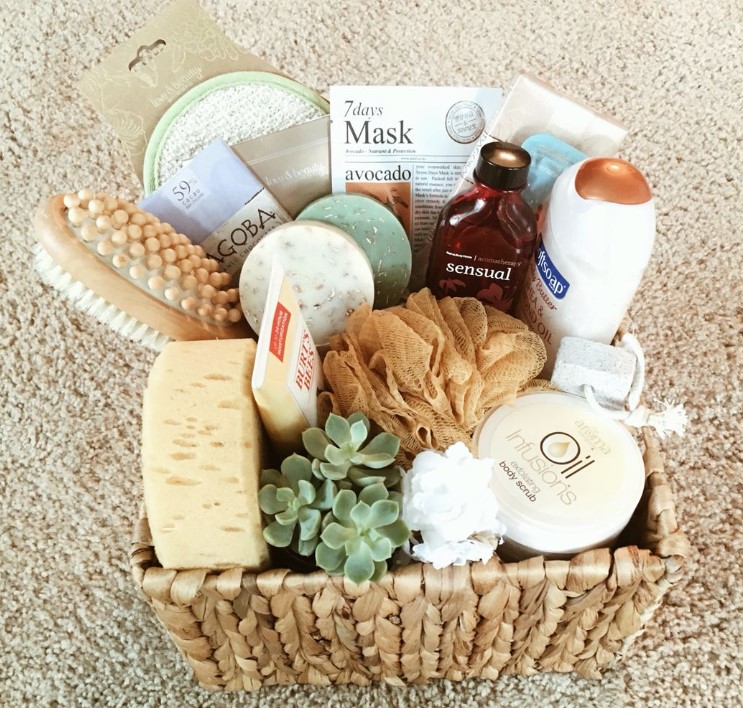 #8: Customized wall art
Customized gifts are always my favorite DIY bridal shower gifts. Create a piece of customized wall art, such as a personalized couple hoop or a hand-painted sign, featuring the couple's names, wedding dates, or meaningful quotes. This gift will adorn their home with a beautiful and personalized decoration, serving as a constant reminder of their love and commitment.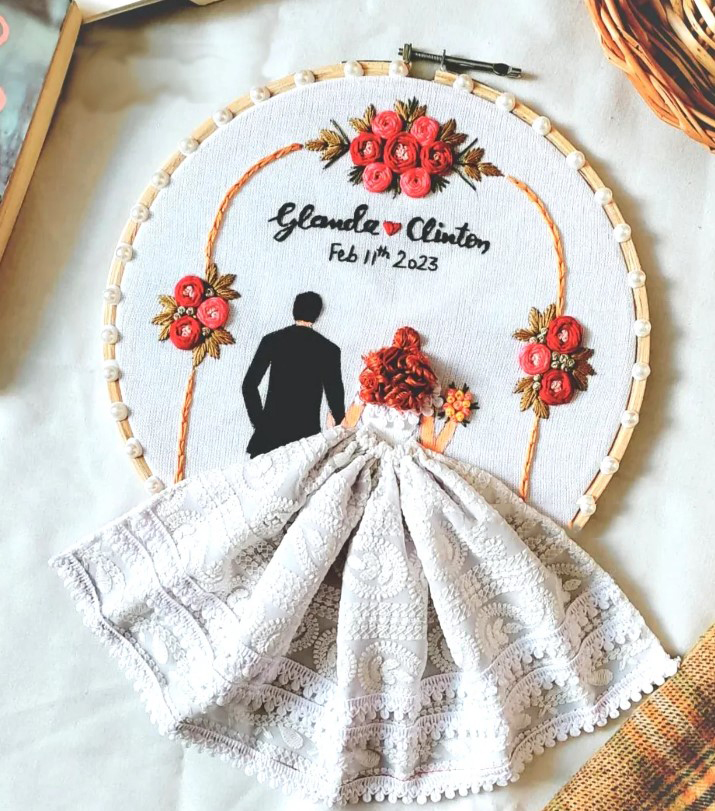 #9: Homemade preserves/infused oils
Prepare a selection of homemade preserves, such as jams or pickles, or infused oils with various flavors like chili, garlic, or herb-infused oils. Package them in attractive jars or bottles, along with recipe suggestions. These homemade treats will add a touch of love and flavor to the couple's future meals.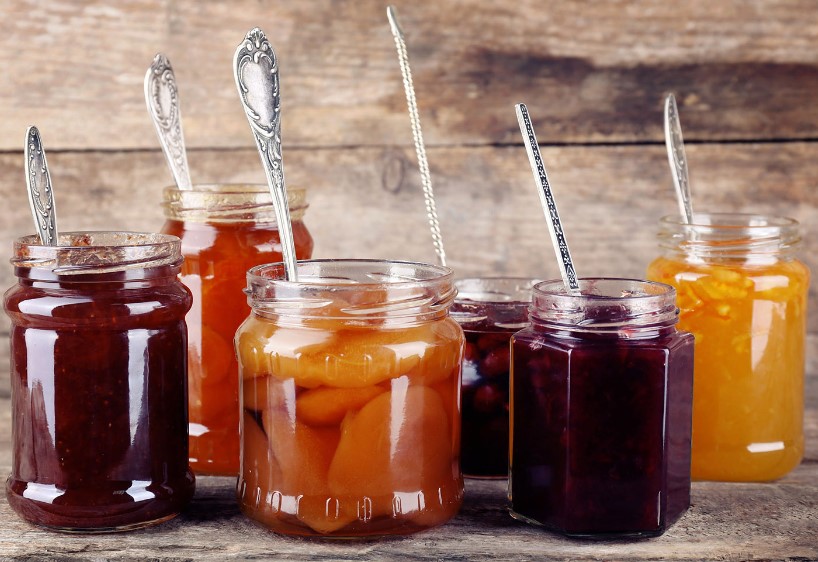 #10: "Date Night" coupons
One of the very pragmatic DIY bridal shower gifts is "Date Night" coupons. Design a set of "Date Night" coupons offering services like a home-cooked meal, a movie night, or a romantic picnic. Present them in a decorative envelope or booklet, ready for the couple to redeem whenever they desire. This gift will provide the couple with opportunities to enjoy quality time together and create cherished memories.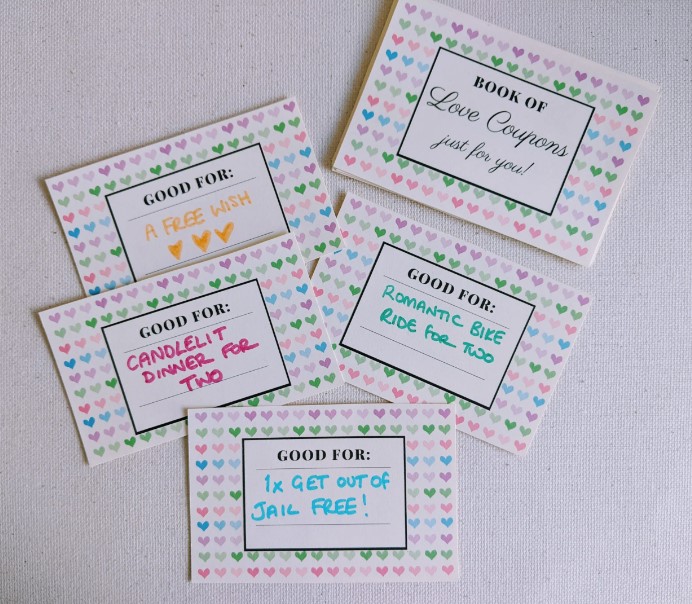 #11: DIY scented wax melts
DIY wax melts are a unique and practical gift idea for a bridal shower. By creating your own wax melts in various scents, you can provide the bride-to-be with a delightful and personalized aroma experience for her home. These wax melts can be easily customized with different fragrances, colors, and shapes, allowing you to tailor them to the bride's preferences. The effort and creativity put into making these wax melts make them special and thoughtful, ensuring the bride can enjoy a cozy and fragrant ambiance.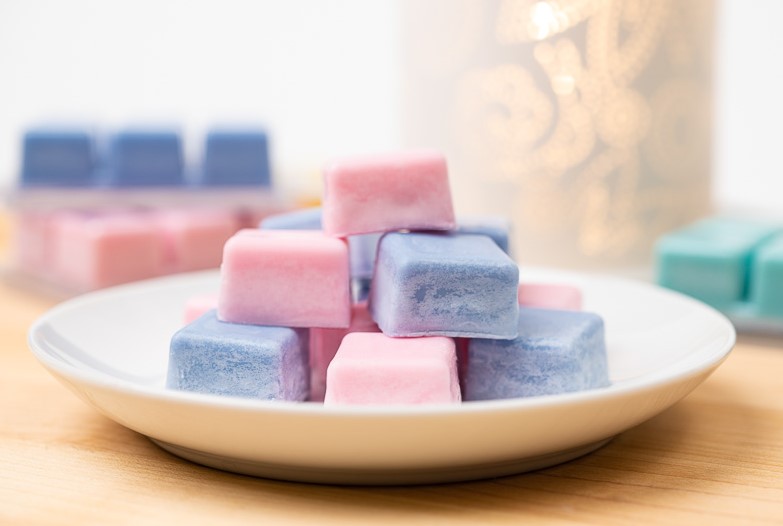 #12: DIY bath bombs
Bath bombs are a popular DIY gift choice for bridal showers and for good reason. Handcrafted bath bombs offer a luxurious and indulgent experience for the bride to relax and unwind. By selecting her favorite scents, colors, and shapes, you can create a customized set of bath bombs that cater to her personal taste. The joy of watching the bath bomb fizz and release beautiful colors and enticing aromas adds an extra touch of excitement to this thoughtful gift.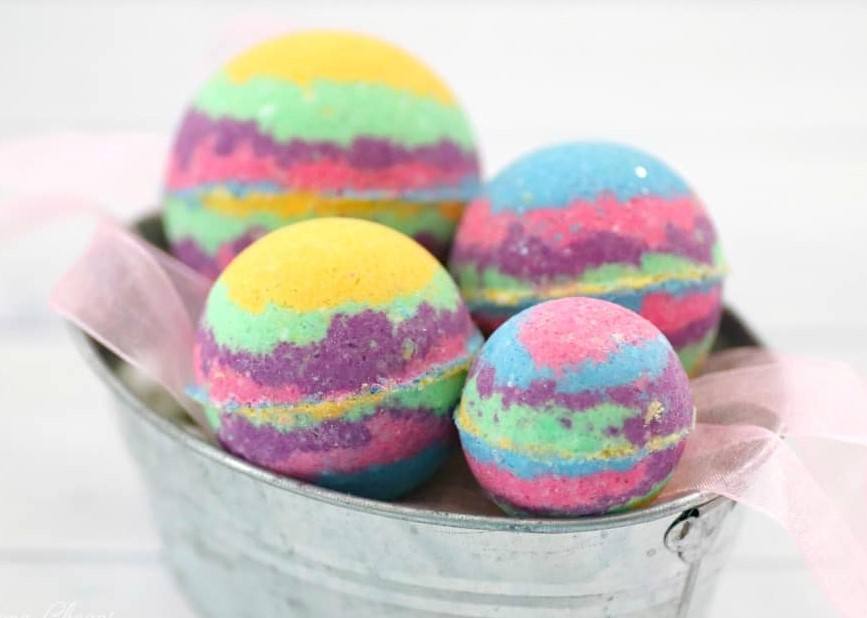 #13: Wedding advent calendar
A wedding advent calendar is a truly special and creative gift idea that builds anticipation and excitement for the upcoming wedding day. By curating a series of small gifts or surprises, each numbered and to be opened daily leading up to the wedding, you can create a sense of joy and celebration throughout the countdown. This unique gift allows the bride to feel cherished and excited as she approaches her special day, and it adds an element of fun and surprise to the bridal shower.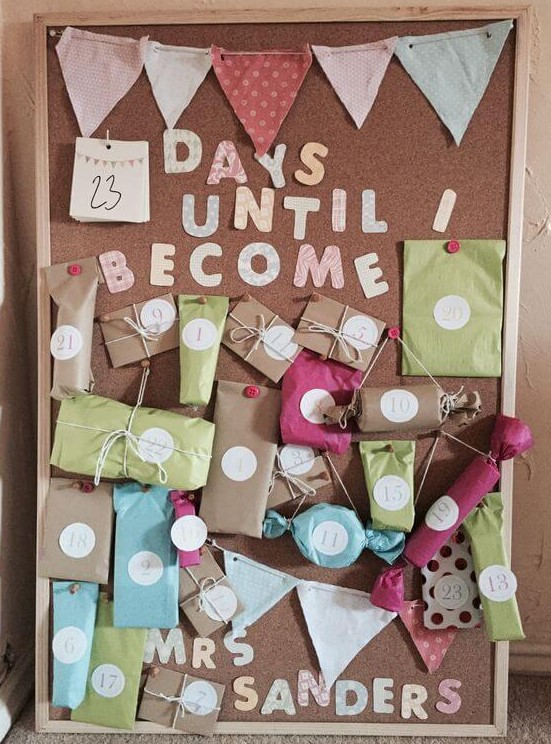 #14: DIY bridal shower cookies
As one of the most loved DIY bridal shower gifts as it is super duper cute. handmade cookies can be designed specifically for the bridal shower to add a personal and delectable touch to the celebration. Whether you choose to decorate the cookies with intricate designs, the couple's initials, or wedding-themed motifs, these edible creations are not only visually appealing but also delicious. The time and effort put into baking and decorating these cookies showcase your love and attention to detail, making them a sweet and memorable gift.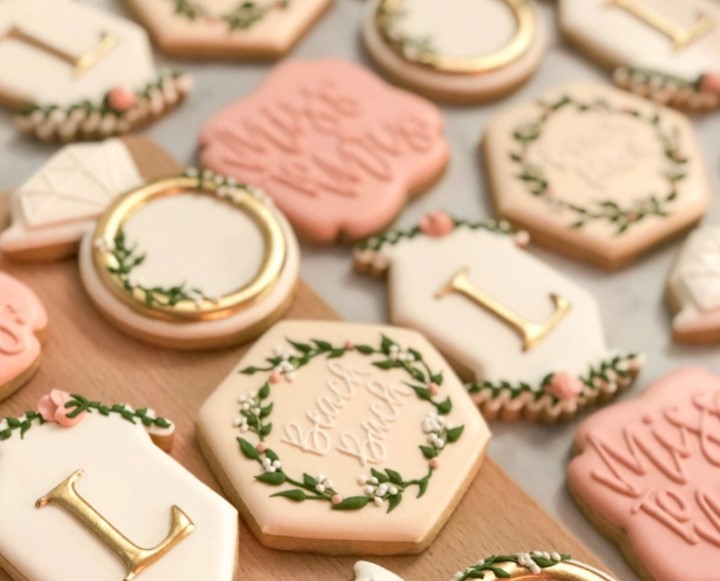 #15: Handmade woven coasters
Handmade woven coasters make for a practical and visually appealing gift for the bride-to-be. Using various materials such as yarn, fabric strips, or even recycled materials, you can create unique and stylish coasters that add a touch of elegance to her home decor. The handmade nature of these coasters reflects the care and thoughtfulness you've put into the gift, and their functionality ensures they will be used and appreciated for years to come.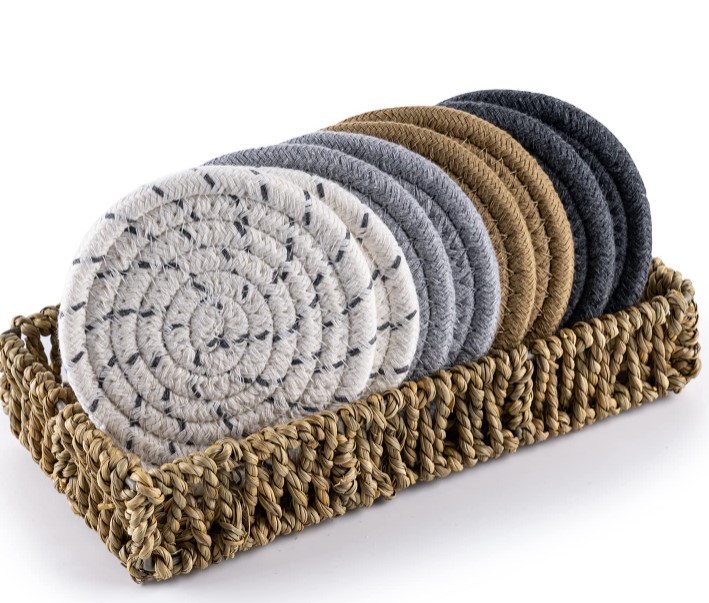 #16: Scented candle
A scented candle is a classic and versatile gift choice for a bridal shower. By hand-pouring a scented candle with a fragrance that the bride loves, you can create a personalized ambiance for her home. The flickering flame and captivating scent provide a calming and cozy atmosphere, making this gift perfect for relaxation and unwinding. The beauty and tranquility that a scented candle brings make it a special and timeless bridal shower gift.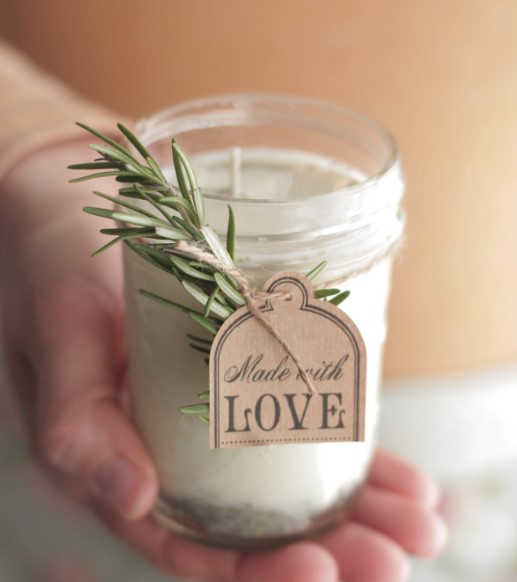 #17: Hand-stamped jewelry
Craft unique hand-stamped jewelry pieces, such as necklaces, bracelets, or keychains. Personalize them with the bride's initials, wedding date, or meaningful symbols. Hand-stamped jewelry adds a personalized touch and can be a constant reminder of love and cherished moments. These wearable keepsakes will hold sentimental value for the bride and become treasured accessories.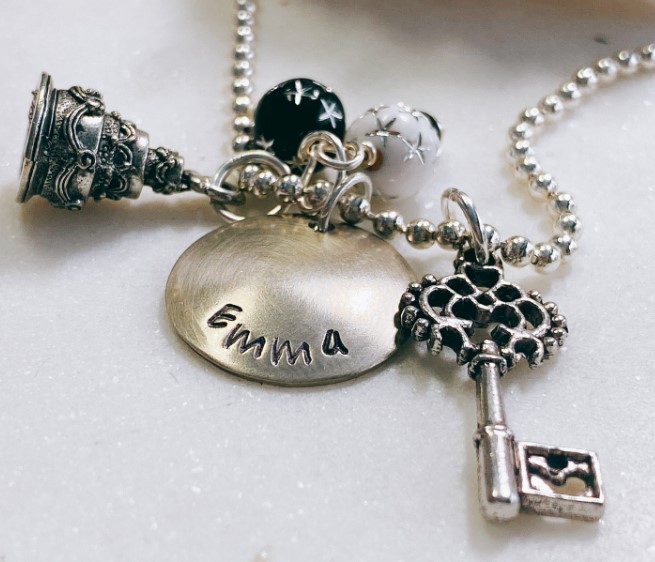 #18: DIY flower arrangement kit
Assemble a DIY flower arrangement kit containing essential tools, floral foam, and a selection of dried or artificial flowers. Include instructions or tutorials on creating beautiful floral arrangements. This gift provides the bride with the opportunity to explore her creativity and create stunning floral displays for her home or special occasions. It also serves as a symbol of growth, beauty, and a reminder of the love shared during the bridal shower.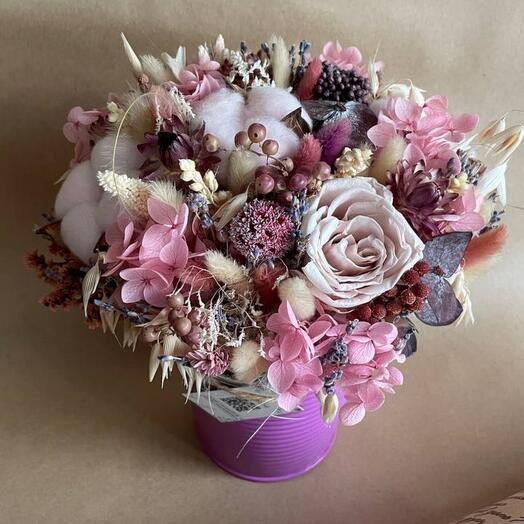 #19: DIY perfume
Creating a DIY perfume allows you to personalize the fragrance specifically for the bride. You can consider her preferences, and favorite scents, or even incorporate meaningful ingredients that hold significance to her. This personalized touch ensures that the perfume is tailored to her individual taste, making it a truly special and thoughtful gift.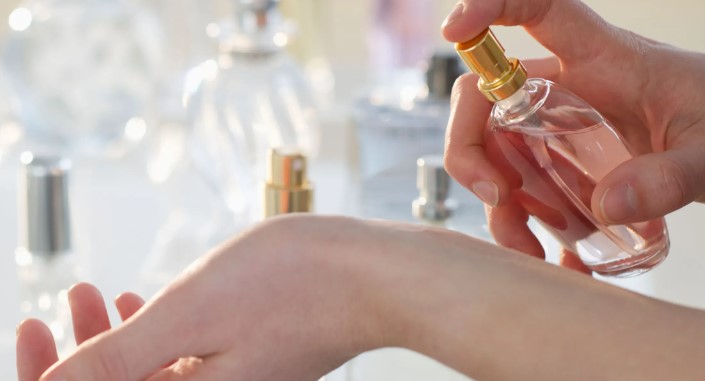 #20: DIY satin pajama
The last to come on my list of DIY bridal shower gifts are DIY satin jammies. This gift choice is for someone who has the sleight of hand. DIY satin pajamas are not only ideal for a restful night's sleep but can also be worn during pre-wedding preparations, such as getting ready for the ceremony or enjoying a leisurely morning with bridesmaids.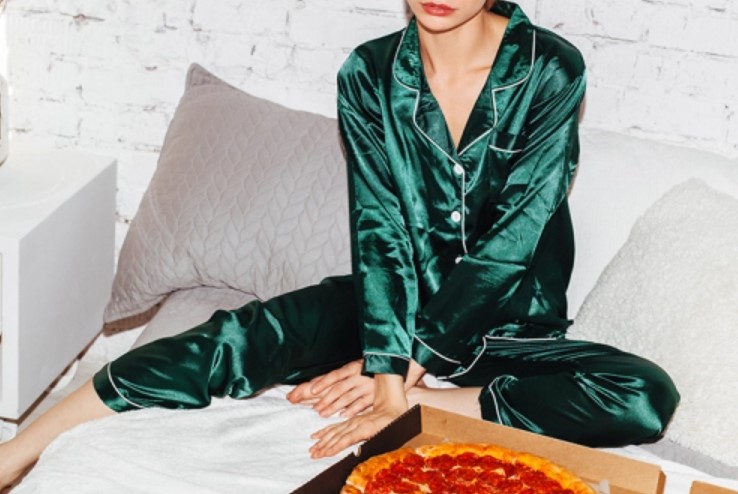 Bottom line
That's a very curated and dedicated list of DIY bridal shower gifts that I would like to present to you. DIY gifts are no wonder a more one-of-a-kind and sentimental way for you to cherish your lovely bride's upcoming wedding. Or you can visit our eCommerce site, Printerval.com to look for more gift options at a very reasonable price range.