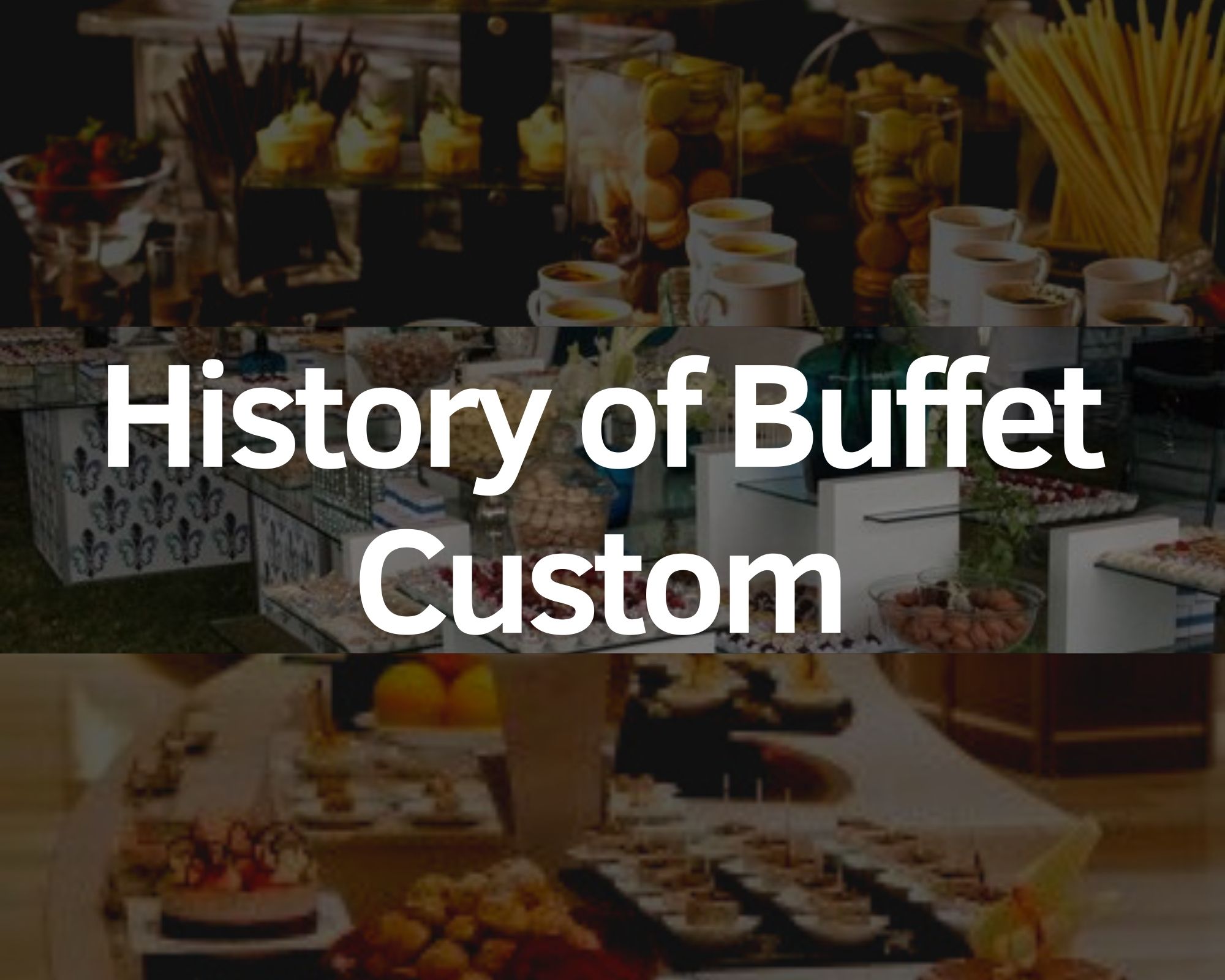 As one of the most special meal formats, a buffet has been popular not only in the United States and European countries but in many other countries in the world.
In this article, Printerval would like to share with you interesting information about the history of this custom.
What is Buffet?
Regarding furniture, a buffet is known as a flat-topped piece of furniture with cupboards and drawers, used for storing crockery, glasses, and table linen.
Regarding meals, a buffet refers to a system of serving meals in which food is placed in a public area where the diners serve themselves.
Buffets are served at various places including hotels, restaurants, and many social events.
When it comes to price, many buffet restaurants normally offer all-you-can-eat food for a set price and others can measure prices by weight or by a number of dishes.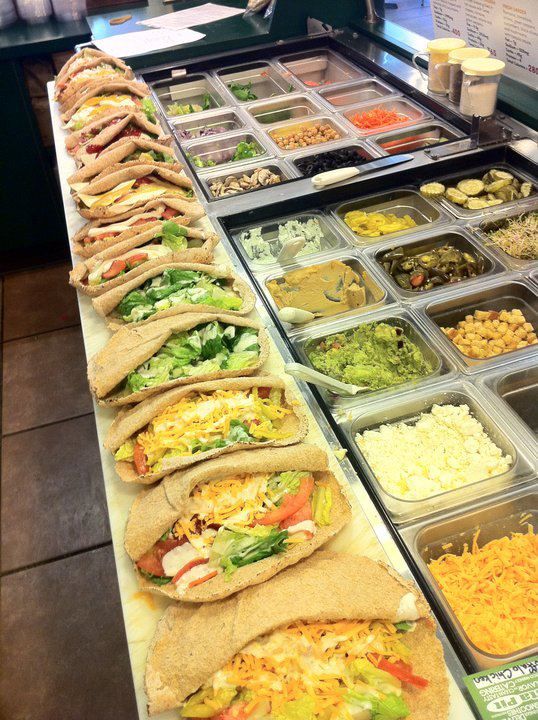 With buffet formats, the diners can directly view the food and immediately select which dishes they wish to consume. Buffets are effective for serving large numbers of people such as institutional settings, business conventions, or large parties.
How many types of Buffet?
Sit down Buffet
This is a large buffet format, the party space includes serving counters and pre-set tables. There are many and varied dishes. Diners eat at the table and can be served drinks.
Standing Buffet
This type of buffet has mobility, notable arrangements. Therefore, diners choose food and use utensils directly in their hands, and must serve drinks themselves.
Cocktail Buffet
This is a kind of light party, mainly used in diplomatic events. Dishes are served to each diner on large plates. Most of the food is hand-picked food (Fingerfood).
History of Buffet custom
Since a buffet involves diners serving themselves, it was formerly considered a less formal, informal form of dining than table service. However, in recent years, buffet meals are becoming more and more popular in almost every dinner restaurant. Especially in families with limited space, choosing an outdoor buffet will be very convenient.
The buffet table originated from the brännvinsbord, which is a type of table from the mid-16th century. The custom dates back to the early 18th century and developed into a more modern buffet around the early 19th century.
The smorgåsbord table was originally a meal where guests gathered before dinner for a pre-dinner drink and were not part of the formal dinner. Hot pot buffets are usually held in separate rooms for men and women before dinner is served.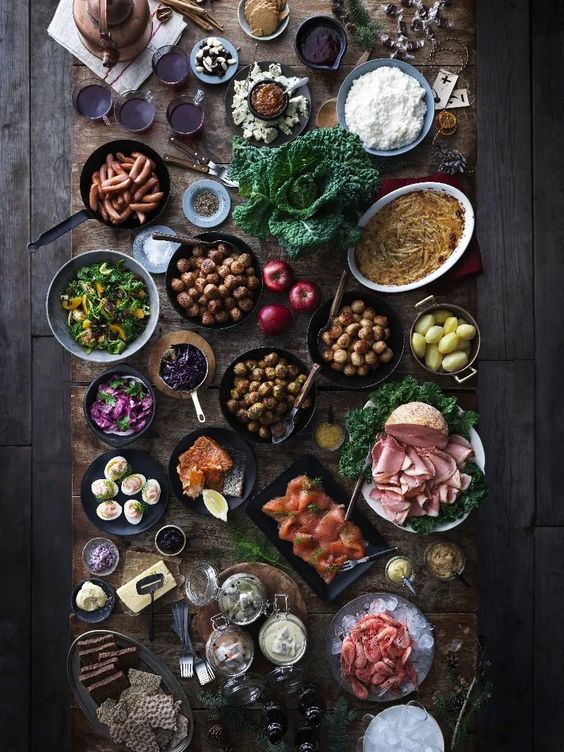 Smorgåsbord was called "smorgasbord" at the 1939 New York World's Fair because the Swedes had to invent a new way to present their best dishes to visitors.
Buffet - self-service meal, in the first time the dishes were kept in a drawer and diners wanted to eat would pull out to choose, so it was also called a "cabinet" buffet in 18th century France. Thus, the term "buffet'' originally referred to the French side furniture from which the food was served. The word "buffet" has been popular around the world since the second half of the 20th century after the Swedes popularized "smorgasbord" in New York. This word is now fully accepted in the English language dictionary.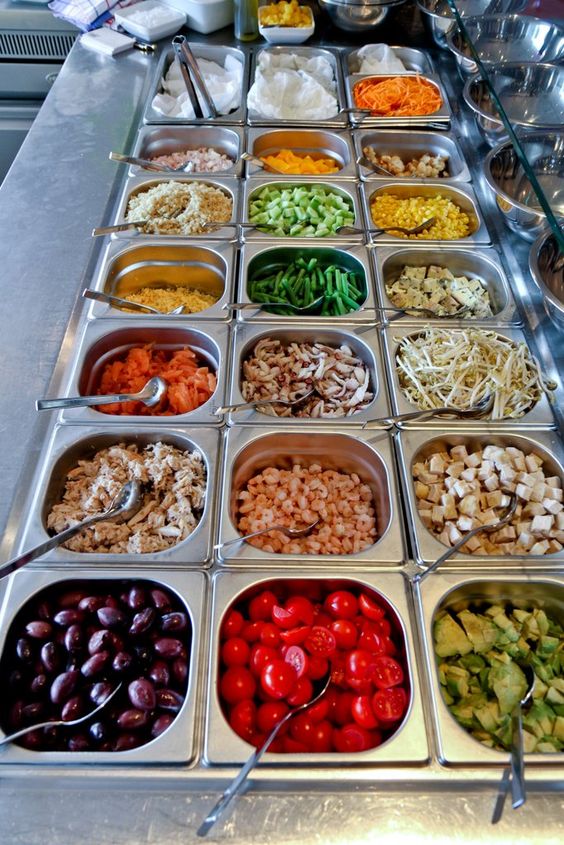 The concept of buffets arose in mid-17th century France when elegant men came to the homes of women they wanted to flirt with unexpectedly. Their sudden appearance will send the kitchen staff into a panic and the only food that can be served is a selection of what is found in the cold room.
In the 18th century, in France, outdoor parties began to appear with a large number of guests, with long tables of food. Later, this form spread to England and European countries. It wasn't until the mid-nineteenth century that Americans knew about this type of buffet, thanks to the creation of a Chinese restaurant that opened in America. Since then, Buffet became especially popular in the US in the 1930s with many modern variations.
And now, Buffet has grown widely around the world.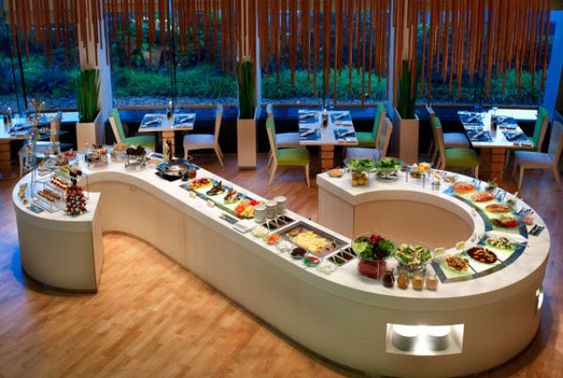 What is National Buffet Day?
National Buffet Day is a day observed on January 2nd in the United States every year to recognize a popular dining destination for Americans.
The buffet is a popular meal format not only in the United States and Europe but in many countries in the world.
How to celebrate National Buffet Day?
There are a lot of ideas to observe National Buffet Day such as going to a local buffet, choosing a style of buffet you like, preparing your own buffet at home, and so on.
Apart from those, wearing or using items with National Buffet Day is an interesting way to celebrate the day of Buffet. With these custom items, you will have a sense of belonging when enjoying the atmosphere of the day, along with others. Also, you will feel special and excited by utilizing these items.
If you are looking for unique and trendy National Buffet Day products, Printerval is an ideal shop for you to choose from. With attractive prices and excellent quality, the shop is trusted by millions of customers from all around the world.

Printerval also provides you with products that are updated every single day, based on the year's holidays in terms of designs and printing artworks.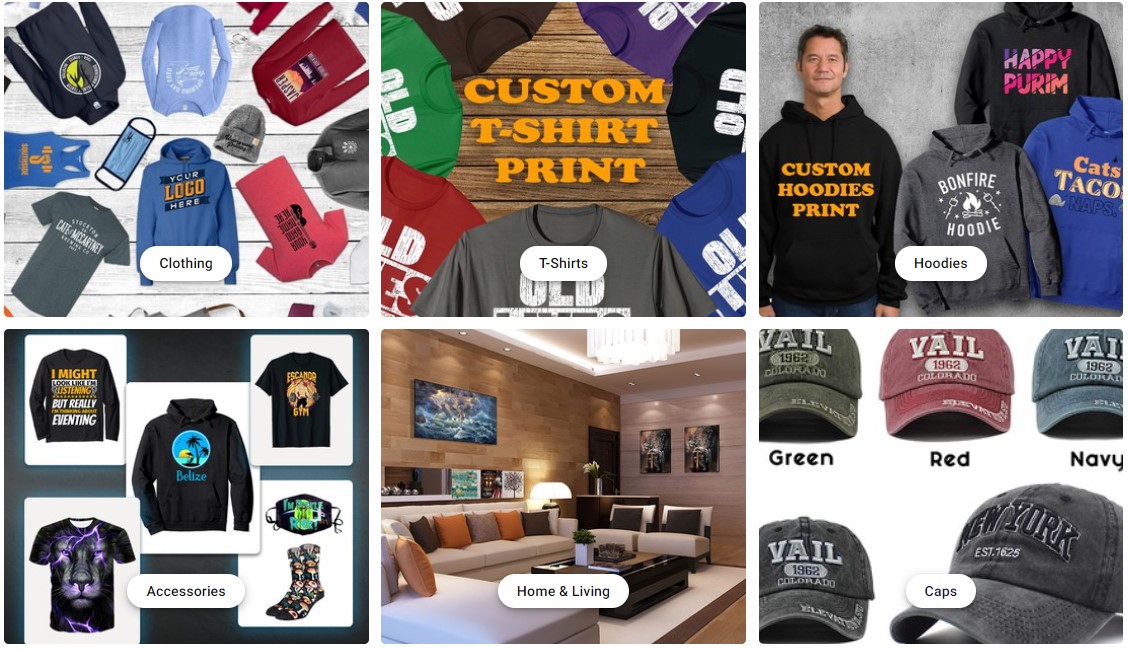 Now, it's time for shopping and getting many discounts on Printerval.com!