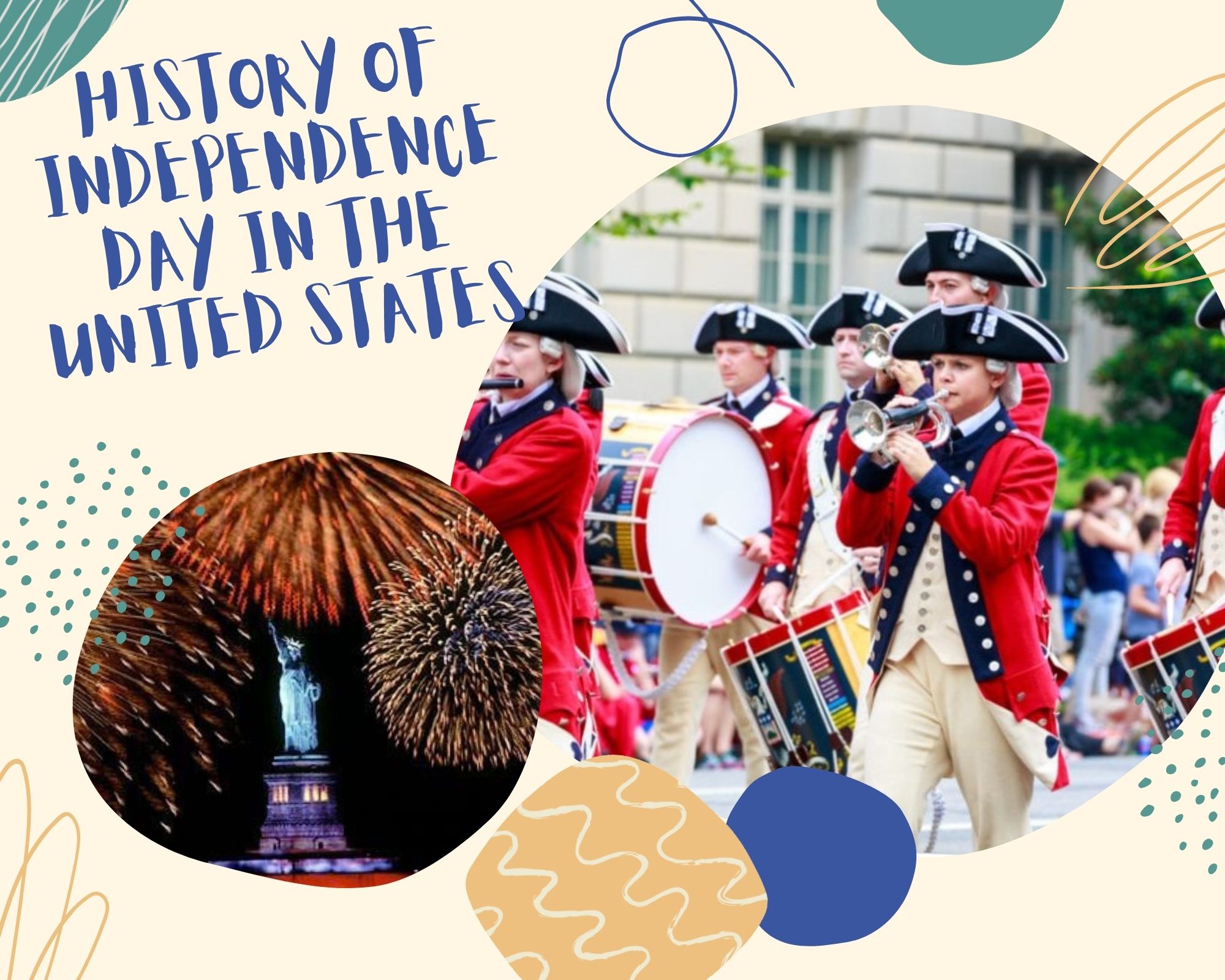 Every year, when it comes to July, people across the United States are excited and busy to make preparations for one of the most important days of the country, Independence Day of United States. However, what have you known about the history of that day?
With Printerval, let's dive into this interesting blog.
What is Independence Day in the United States?
Independence Day of the United States ( or the Fourth of July) is a federal holiday that commemorates the Declaration of Independence of the United States, taking place on July 4, 1776.
From the Declaration of Independence, the Continental Congress declared that the thirteen American colonies were no longer under the control of the monarch of Britain. That means these colonies were united, liberated, and independent states.
Originally, Congress had voted to declare independence two days earlier, on July 2, but it was not declared.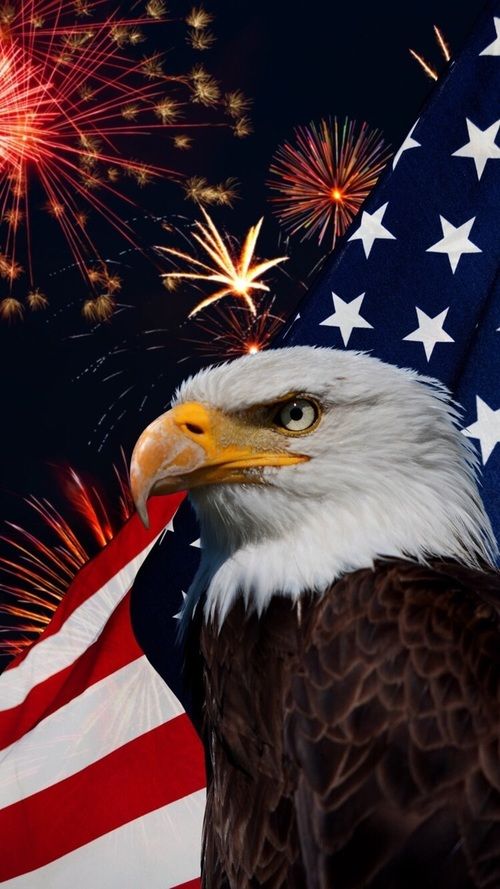 Independence Day is normally celebrated with a wide range of activities such as fireworks, parades, barbecues, carnivals, picnics, …., in addition to various other public and private events celebrating the history, government, and traditions of the United States.
Independence Day is the national day of the United States which is observed by citizens across the country.
History of Independence Day
A growing anger
Before 1776, America was part of the Kingdom of Great Britain, beginning in the 1600s when people from Great Britain settled in what is now North America. At that time, there were 13 colonies founded by the British from 1607 to 1732 including Virginia, New York, Massachusetts, Maryland, Rhode Island, Connecticut, New Hampshire, Delaware, North Carolina, South Carolina, New Jersey, Pennsylvania, and Georgia.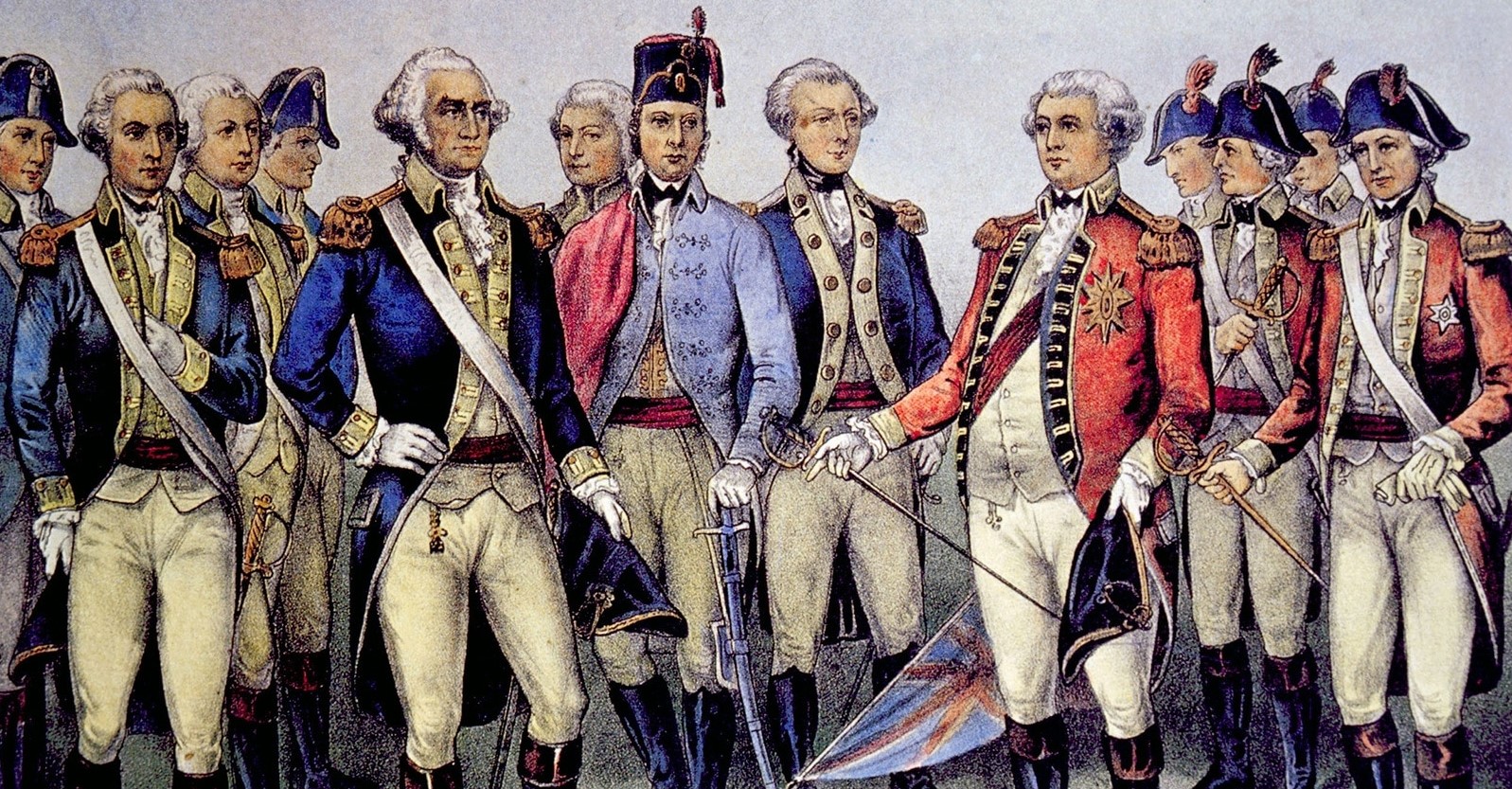 People in these colonies thought the British government treated them unfairly because they had to pay taxes on items such as tea and allow British soldiers to stay in their homes,...They had to follow many laws from the British government and couldn't do anything to change them.
In 1775, the Revolutionary War between the colonists and Great Britain sprang up. From this Revolution, the colonists decided they needed to declare their independence in writing to explain their reasons and gain support from other countries such as France.
On July 4, 1776, the Continental Congress, a small group of representatives from the colonies, adopted the Declaration of Independence of the United States.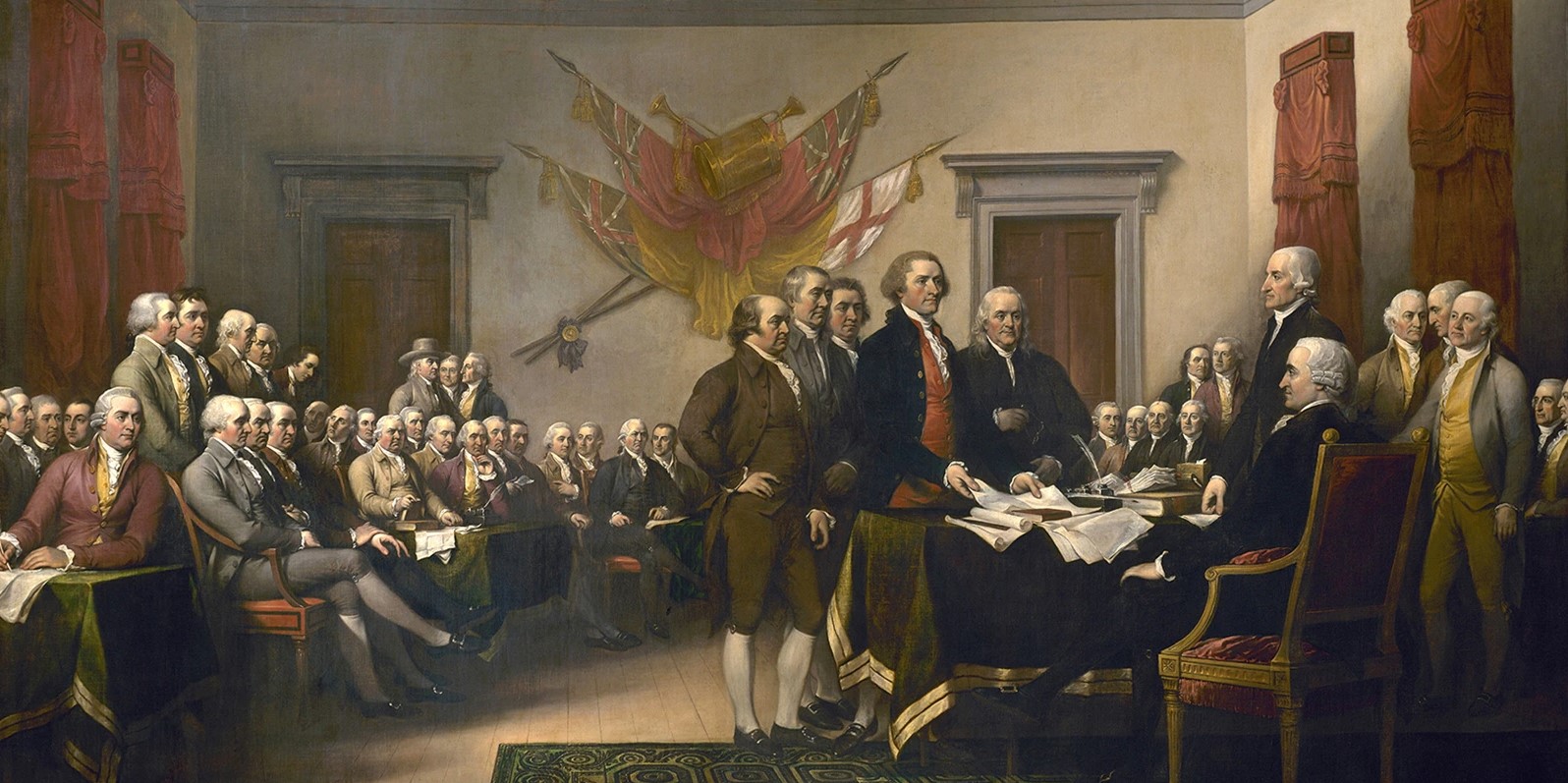 Declaring independence
The Declaration of Independence was written by a committee led by Thomas Jefferson and was signed by people from all 13 colonies. Yet, the document wasn't accepted by the British government. As a result, it was not until 1783 when the colonists defeated Great Britain that they were independent.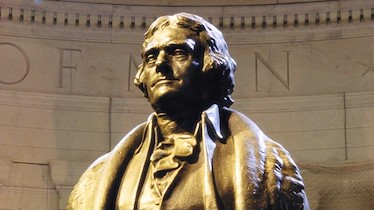 The Declaration of Independence is recognized around the world as an important message of self-governance and human rights which mentions that all people are created equal and have rights that include life, liberty, and the pursuit of happiness.
How to celebrate Independence Day?
Activities
Independence Day firework displays represent the three prominent colors of the American flag including red, white, and blue.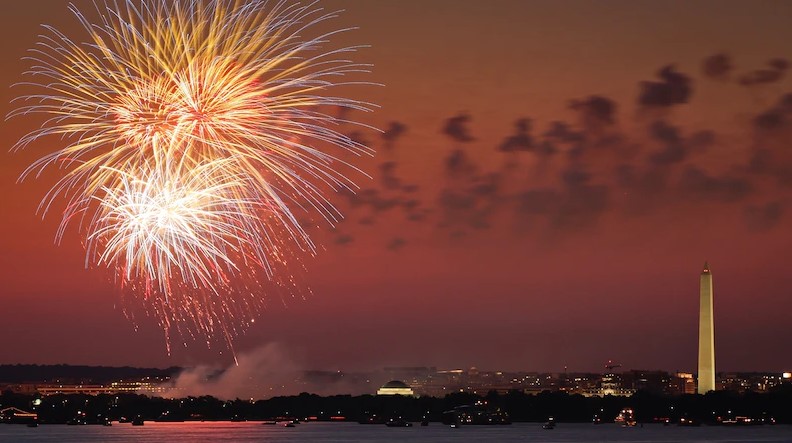 Independence Day is a chance for family members to reunite and relax.
Independence Day is in the summer, so many Americans prefer to be outdoors and often hit a beach or a lake to cool off.
Many towns host Fourth of July parades, which often feature fire trucks, marching bands, and community organizations.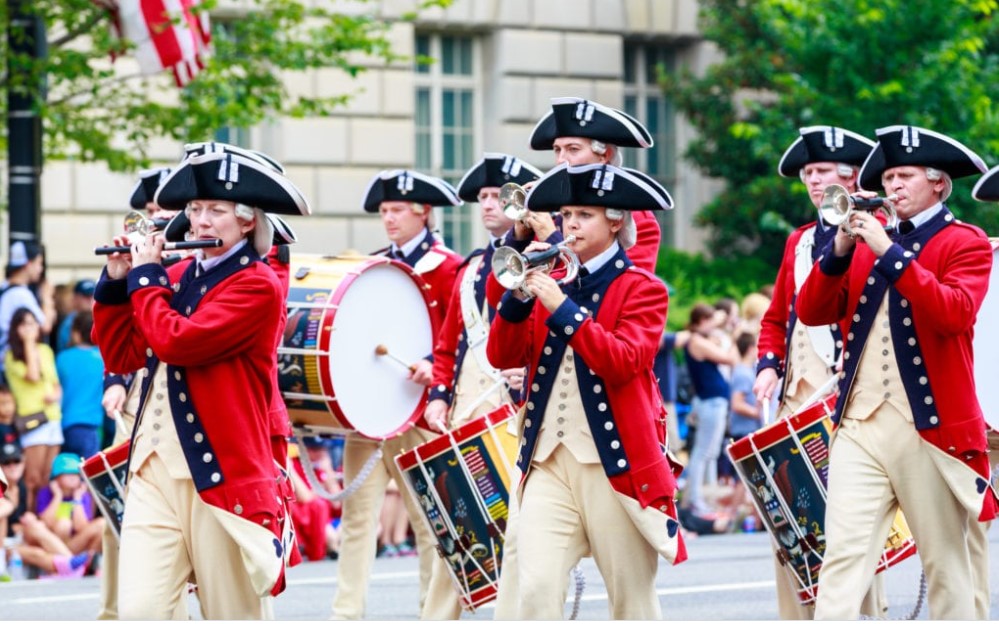 Lighting sparklers is a traditional and very fun way to celebrate Independence Day.
Food
Food at a cookout or BBQ is often prepared on a grill and served with cold side dishes like potato salad, fruit, chips, and coleslaw.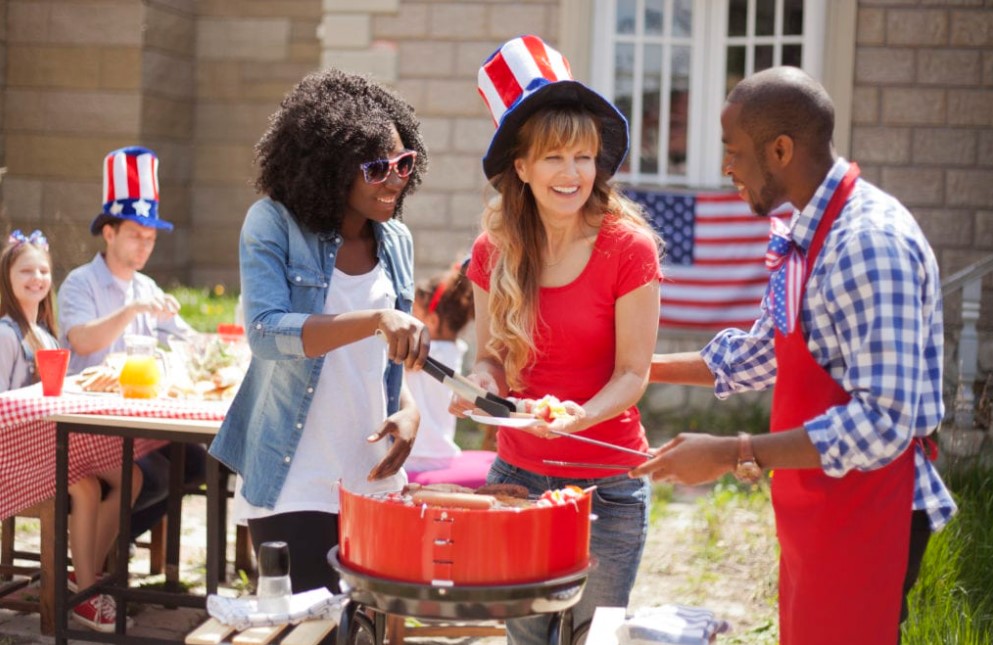 Hamburgers and hot dogs, America's most iconic foods, are very common in Independence Day meals.
The lovely red, white, and blue colors of the American flag can even be seen on desserts.
Outfits
Normally, people wear clothes with three main colors including red, white, and blue. In addition, Printerval introduces you to a large number of custom clothing and accessories for the day including T-shirts, Tank tops, Socks, Caps, …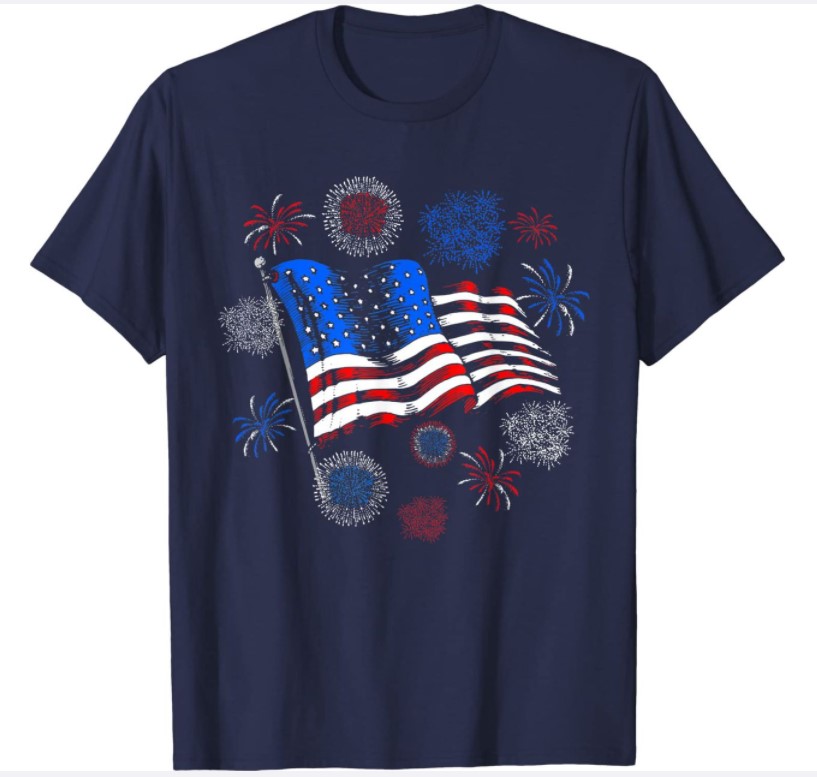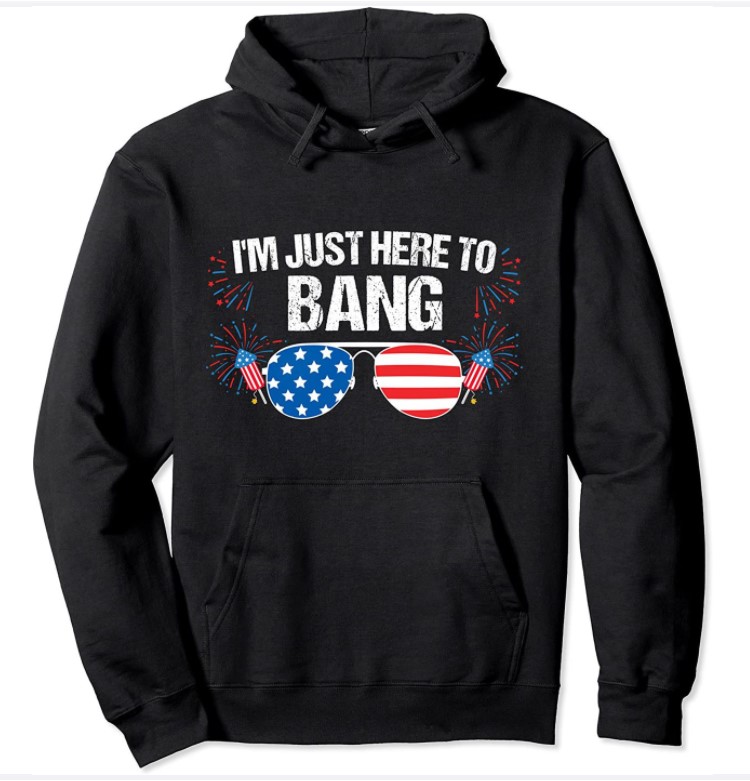 Decorations
The national flag is definitely a must-have on Independence Day. If you are looking for a high-quality national flag, Printerval is the right choice for you to buy. With affordable and diverse custom products, Printerval provides you with every item you need for your holiday.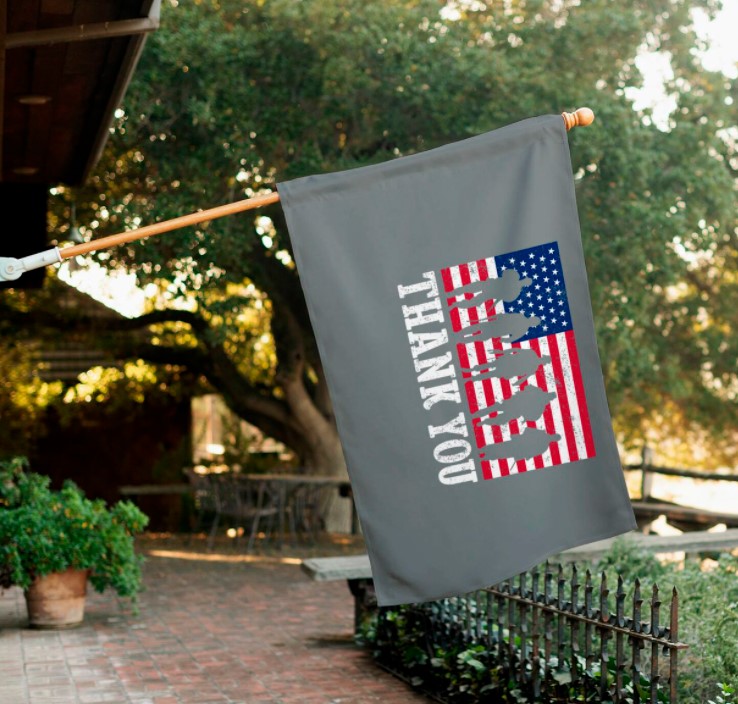 STAY STRONG AMERICA EAGLE FLAG at Printerval

* Streamers and Balloons
These vibrant streamers and colorful banners make the party more fabulous!
The party looks complete with these July 4th dishes and cups.
Now, visit Printerval.com to shop for custom items with Independence Day design!