How To Celebrate National Bloody Mary Day?
What Is The National Bloody Mary Day?
On January 1st, National Bloody Mary Day dishes you one of the world's most popular hangover treatments.
The Bloody Mary seems to be the result of countless sleepless nights, poor drinks, and ostensibly flavorless booze.
When the Russian Revolution sent fleeing men into Paris and Harry's Bar at The Ritz Hotel, bartender Ferdinand "Pete" Petiot created a drink that found its way to post-prohibition America.
According to Andrew F. Smith's Food and Drink in American History: "Full Course" Encyclopedia, the Bloody Mary had its debut in Paris in 1921 at The Ritz Hotel. Originally known as the Bucket of Blood, it was also known as Red Snapper. When prohibition ended, Petiot departed Paris and brought the vodka, tomato juice, lemon juice, Worcestershire sauce, cayenne pepper, and salty drink to the New York King Cole Bar scene.
According to some, the name is derived from the infamous Queen Mary Tudor, who killed hundreds of Protestants for the sake of Catholicism during her brief five-year rule from 1553 to 1558. Others assert that the credit belongs to Petiot's same-named girlfriend.
Bloody Marys nowadays are made with a range of ingredients, ranging from pickles, olives, and celery to bacon, horseradish, tobacco, and peppers.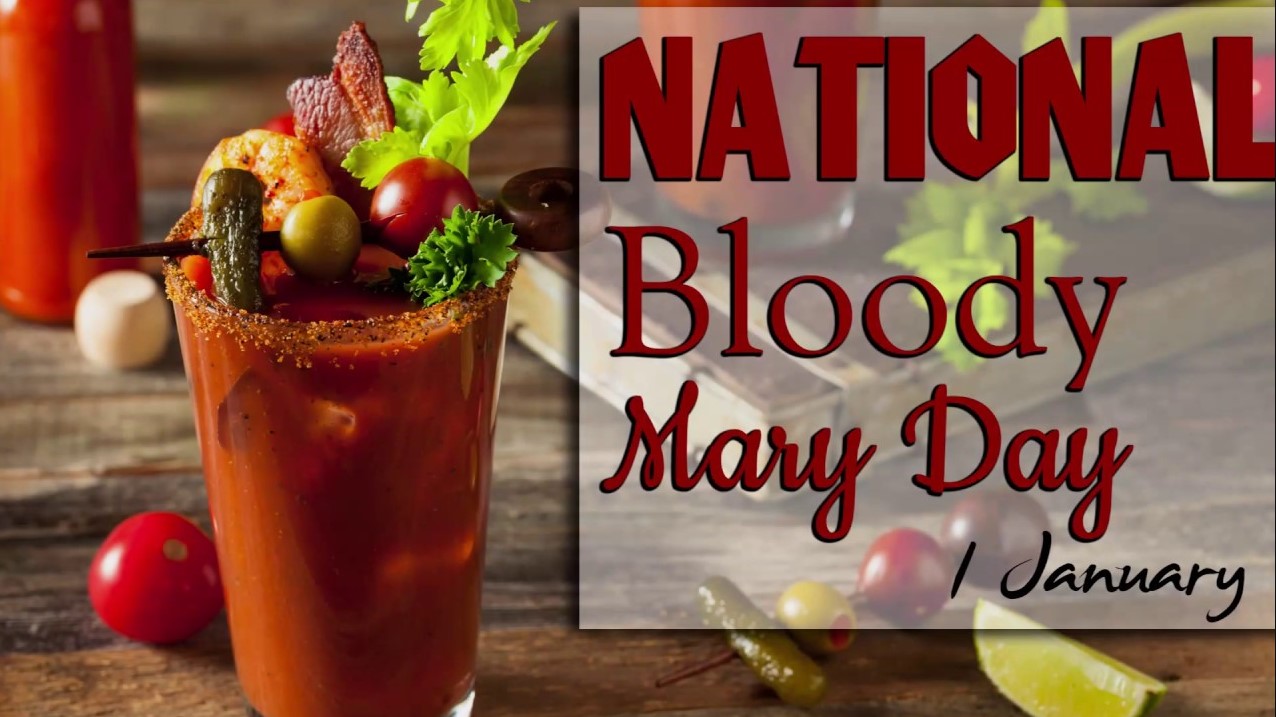 What Is The History Of National Bloody Mary Day?
National Bloody Mary Day's origins are arguably as steeped in mystery and intrigue as the drink's history. Even the name is a mystery, with many historians speculating that it was called after Queen Mary I of England, Hollywood actress Mary Pickford, or even a waitress named Mary who worked at Chicago's Bucket of Blood bar. Each of these individuals has been suggested as a probable namesake.
Obviously, the term "bloody" refers to the fact that it is mostly prepared with tomato juice, which gives it the look and color of blood.
Nobody is certain how or where this beverage was invented. At least three distinct and intriguing versions of the narrative behind the invention and naming of the Bloody Mary exist.
Fernand 'Pete' Petiot, a bartender originating from France and a native of the hospitality sector, claimed to have developed the Bloody Mary in 1921 while working at Harry's New York Bar in Paris. This was a favorite hangout spot for Ernest Hemingway, Rita Hayworth, Humphry Bogart, and other prominent American ex-pats at the time, and it was owned for many years by Ted Sloan, a former American jockey. Petiot devised the drink in this narrative and named it after Queen Mary Tudor of England, who was famed for her executions of protestant followers.
On the other hand, veterinarian-turned-author James Rollins claims that the Bloody Mary was conceived in The Ritz Paris's Hemingway Bar. Rollins discusses this in detail in a section titled "What's True, What's Not" in his 2010 book Sigma Force 6.5: The Skeleton Key.
Additionally, an ocean away, New York's 21 Club claims to be the birthplace of the Bloody Mary, albeit they have two conflicting versions of the narrative. One legend has it that it was developed in the 1930s by a bartender called Henry Zbikiewicz, while another has it that the comedian George Jessel, who attended the 21 Club, invented it. Jessel was dubbed the "United States Toastmaster General," and in his book, The World I Live In!, he claims to have invented the beverage in 1927. (in Palm Beach, Florida).
Indeed, one of the oldest documented mentions to the cocktail in the United States dates all the way back to 1939, when Lucius Beebe's gossip magazine This New York attributed the drink to George Jessel.
The reason that National Bloody Mary Day occurs on the first day of January is most certainly due to the fact that many were out drinking and partying the night before, on New Years' Eve. This is an excellent occasion to transform the previous night's celebration into a New Years' Day breakfast, toasting the start of something new.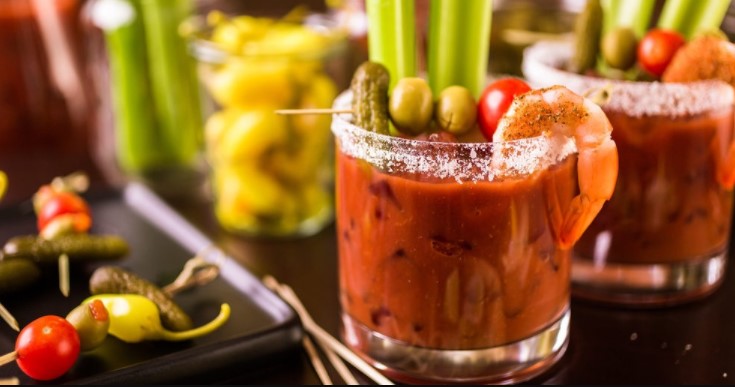 How To Celebrate National Bloody Mary Day?
It's simple and enjoyable to get into the mood of this day! Consider the following ways to commemorate National Bloody Mary Day, or come up with your own innovative ways to remember the day:
With Friends, Share a Bloody Mary
The greatest and simplest way to commemorate National Bloody Mary Day is to invite some friends over for a Bloody Mary mixer and then to drink one or two. Alternatively, three. For those who have never had one, the combination of tomato juice and vodka may not seem very appealing, but now is the time to give it a try! There is a reason why this is one of the world's most renowned and popular drinks–so go ahead and see what it is!
Consider a New Bloody Mary Recipe
Choose a traditional recipe for this drink (see below) or experiment with some fascinating versions using unusual ingredients:
Maria, bloody Maria. Substitute tequila for the vodka to emphasize the alcohol taste. And, just for fun, top this one with some jalapeño peppers!
Cocktail with red snapper. By substituting gin for vodka, a note of botanical finish is added to the taste.
Caesar's blood. A more Canadian-inspired variation of this beverage substitutes clam juice (Clamato) for standard tomato juice, imparting an intriguing marine taste.
Mary, Virgin. For people who are under the legal drinking age, are avoiding alcohol as designated drivers, or are just more health concerned, this drink may be just as delightful without the alcohol.
Experiment with Different Bloody Mary Pairings
If you're searching for something to accompany the beverages, consider a tray of basic crackers topped with cubed cheeses or spicy salamis, as their taste will complement the beverage beautifully. Another excellent option is to include a snack of olives or pickles. Obviously, avoid anything sugary, such as fruits or (god forbid) chocolates.
However, the fact is that as long as there are enough Bloody Marys, nobody should worry about the food! However, these suggestions will help keep people in check as they enjoy their beverages.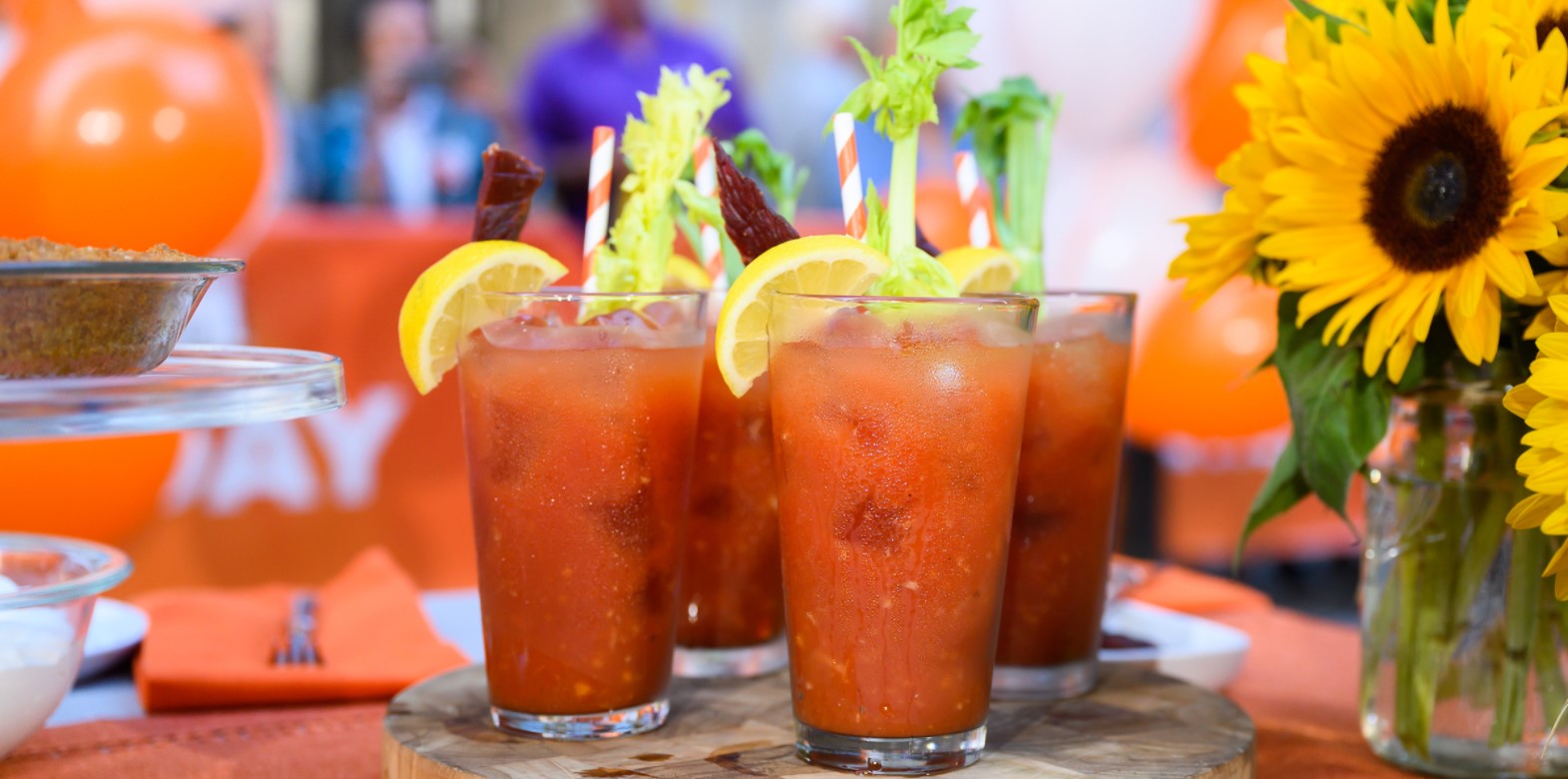 Why People Love National Bloody Mary Day?
At the start of the day, we get to toast fresh beginnings.
While the majority of us do not wake up intending to drink, this tasty cocktail gives us permission. It is permissible to enjoy a Bloody Mary for brunch, which is a cause for celebration.
It's a drink that may serve as a hangover treatment.
While a Bloody Mary might dehydrate you more, it is said to alleviate hangovers owing to its strong vegetable foundation, salt, and alcohol. This combination may aid in stomach settling, electrolyte replenishment, and muscle pain relief.
Bloody Marys may offer a number of health advantages.
Even if you're not battling a hangover, Bloody Marys are an excellent source of antioxidants, owing to the tomatoes.
What To Wear On National Bloody Mary Day?
National Bloody Mary Day models you can refer to at Printerval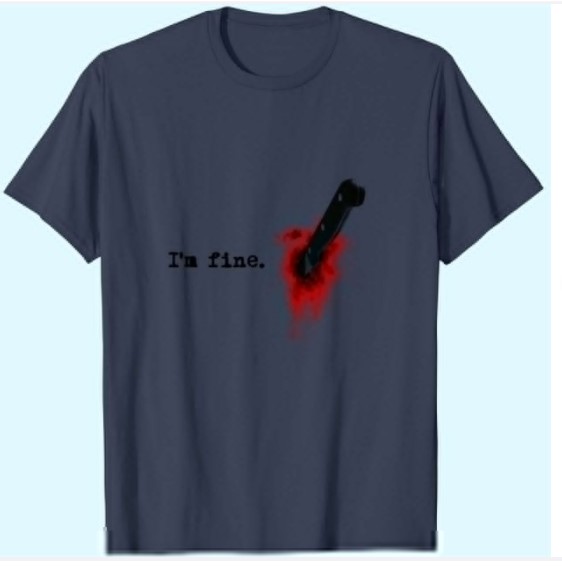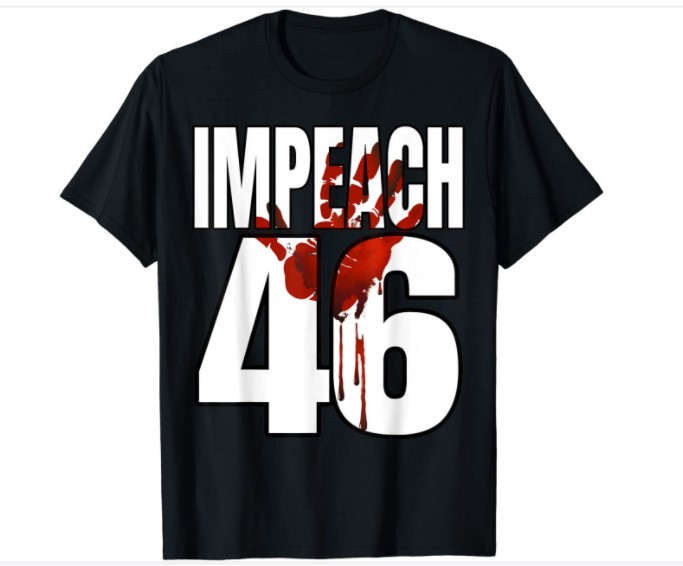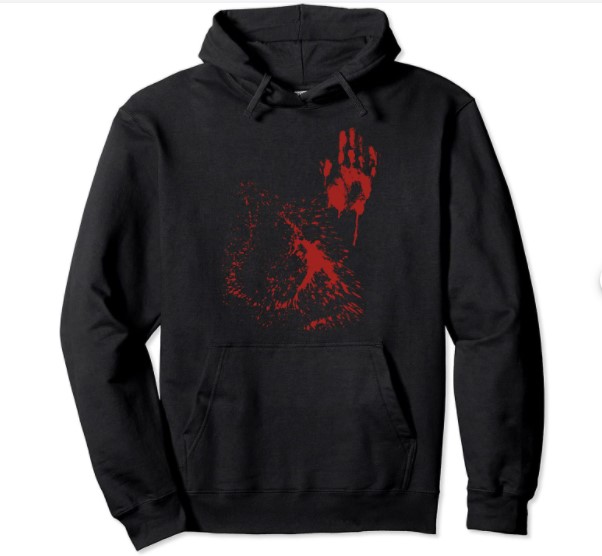 Samples of products you can give your family or friends on National Bloody Mary Day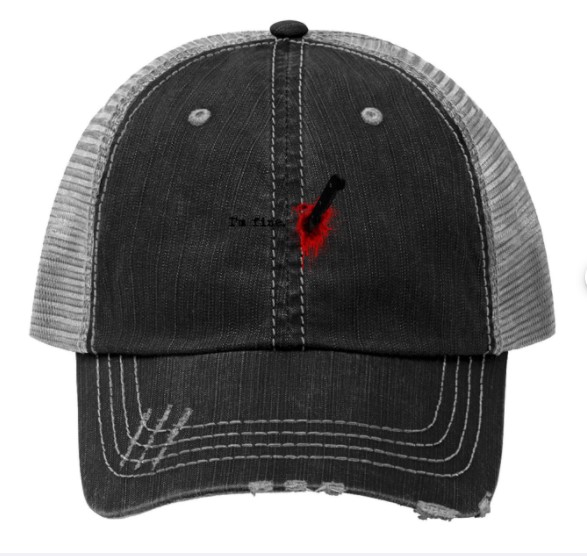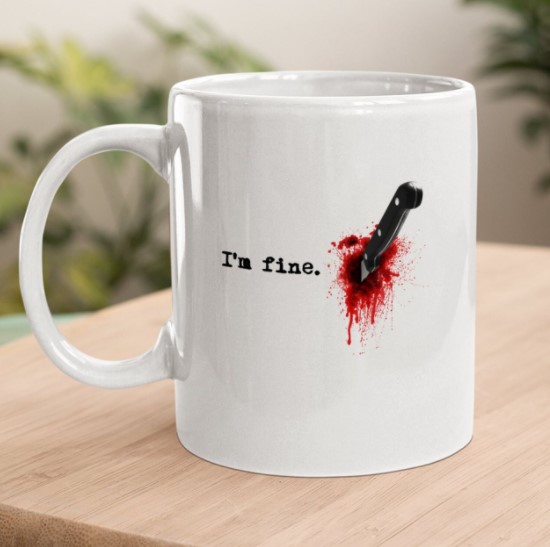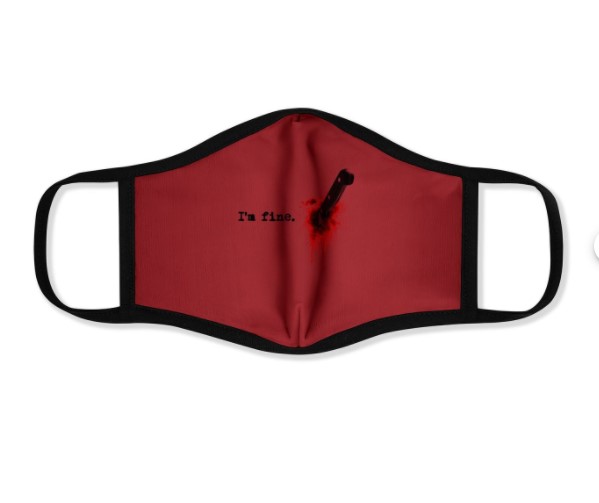 Where To Buy National Bloody Mary Day Items With High Quality?
Printerval is a website that provides a lot of products for National Bloody Mary Day, a lot of products from Clothing, Home & Living, Accessories.. with a variety of designs, colors, and designs. Coming to Printerval, you will definitely find the right item for yourself. Products such as T-shirts, Hoodies, .. are all very unique designs, the designs are from artists around the world. In addition, you can also own your own unique shirt with Printerval's print-on-demand service.
Printerval is here to support you! Let's shop at Printerval now