What Is The National Bubble Bath Day?
Bubble Day is commemorated on January 8 of every year. The bubbles at the top of the water are known as foam baths or foamy baths that insulate the bathwater by keeping it warmer for a prolonged duration. Children like to love playing with the bubbles which motivates them to take their baths. Some of the bubble baths, foamy baths, or bath foam can be used to cleanse hair and skin.
Is there anything better than enjoying a soothing, warm bath, especially during the winter months? The only bad thing is getting out of the water and into the cold again! Taking a bath is also a calming experience for folks after they have had a long day at work or caring about the children. It allows people to decompress, ensuring their muscles recuperate and that they feel rested and rejuvenated. If you don't have a bath in your house, we are confident that you feel happy whenever you stay at a hotel and they provide a huge, luxury tub for you to use.
When you consider all of the joy and other benefits that the basic bathtub delivers, it is only appropriate that we have a National Bubble Bath Day. On this day, though, it is all about making sure that your bath is loaded to the full with bubbles. There's something especially comfortable and luxurious about having a bath loaded with bubbles, isn't it? It just seems much more appealing! Plus, did you know that these bubbles may really insulate the bathwater? This implies that they will keep the water warmer for longer. You may also buy perfumed bubble baths, delivering a pleasant and relaxing fragrance.
There are a number of various bubble bath products that have been produced over the years. You may obtain children's bubble baths, which have been intended to make bath time exciting for youngsters while still being kind on their skin. Some foamy baths, bath foam, and bubble baths can have a dual-use, meaning they may be used to wash the hair or skin as well. If you conduct a fast search online or at your local store you will also be able to find that bubble bath comes in a lot of varieties as well. This includes gels, liquids, pills, grains, powders, and more!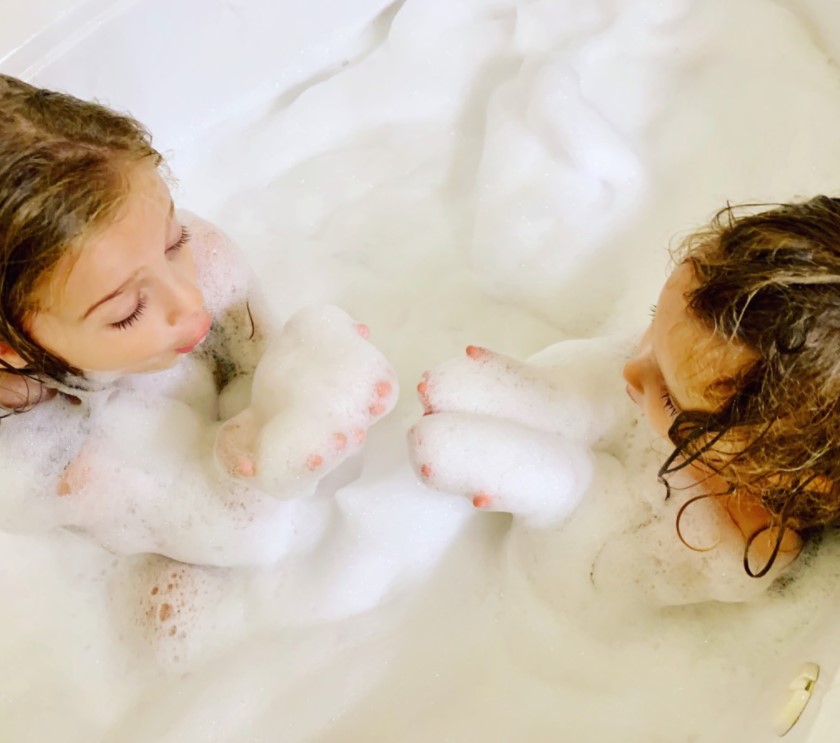 What Is The History Of National Bubble Bath Day?
Although soap is a product that's been used since ancient times, they weren't the same sort of soap used now and probably didn't make many bubbles. Baths were vital to the Greeks and Romans, although most of the time oil, not soap, was used to remove filth and grime on the skin. Sometimes this oil would be combined with fire ashes, which makes a crude soap that dissolves grime and oils.
After the fall of the Roman Empire, Europe entered the Dark Ages and bathing went out of favor. That's because fear and stories evolved surrounding the act of bathing, and many households only had access to crude soaps prepared with wood ash and water. Unfortunately, this had a disastrous effect on public health. As bathing dropped, the populace became increasingly prone to different illnesses and plagues which endured until the Renaissance.
During the Renaissance, fragrant bath oils became incredibly popular, but they were primarily enjoyed by the nobility and they didn't generate a great lot of bubbles. Fortunately, around this period, bathing also rose among the lowest classes. However, the sorts of soaps used by the upper and the poorer classes vary substantially. While the upper classes enjoyed high-quality perfumed soaps prepared from olive oils, the lower class had to be pleased with lye-based soaps manufactured from rendered animal fats.
Bubble baths as we would know them now originated with the development of soap flakes—which was around the turn of the 20th century. By the 1930s, bubble baths were a prevalent habit and the practice continued to expand in popularity from the 1940s on. Today, a variety of bubble baths are made and enjoyed by people all over the world.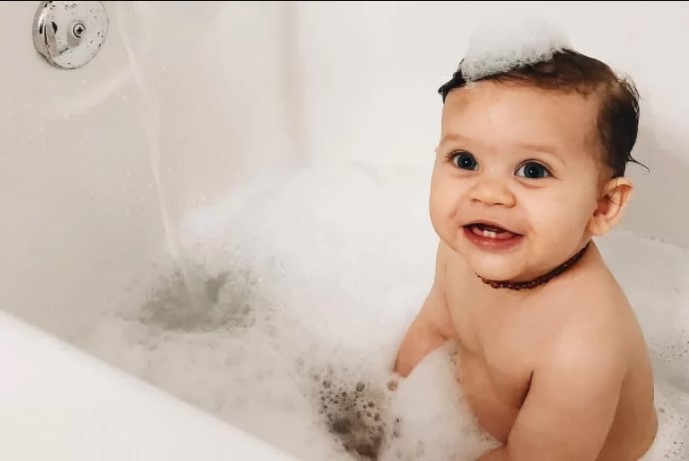 How To Celebrate National Bubble Bath Day?
If we have to tell you how to celebrate National Bubble Bath Day, you are probably in even greater need of one than we imagined. The best way to celebrate Bubble Bath Day is to indulge in a long, luxurious, scent-filled bubble bath.
The only thing that could be better is having someone else prepare a bubble bath for you, complete with scented candles, luxurious body oils, and your favorite book or music to help you release the tension of the day. Even better! Bathe with a companion!
If you're feeling particularly inventive and have the right type of Hot Tub, you can actually create a large bubbling tub out of an ever-warm bath and invite a group of friends to spend the evening playing with bubbles and generally having a grand old time! Consult your manufacturer to determine whether your hot tub is capable of handling bubble baths and, if so, which type to use to avoid ending your night in a flurry of hot-tub damage-induced sorrow!
Making your own bubble bath is another way to commemorate National Bubble Bath Day. There are numerous instruction guides available online that can walk you through the process. In general, you'll need a container for your mixture, essential oil, coconut oil or glycerin, Castille soap, and water. While there are numerous variations available online, these are the types of products you'll need to create your own bubble bath. The essential oils you choose are critical because they will determine how your bubble bath smells.
Additionally, you can look for ways to customize your bath to create a more relaxing and therapeutic experience. You can, for example, choose essential oils that aid in relaxation and sleep. Lavender is an excellent choice for this. Additionally, you should consider adding some Epsom salts to your bath.
These can be especially beneficial for relieving sore muscles. Therefore, if you're looking for a way to unwind following a workout at the gym, some Epsom salts may be ideal. Why not also purchase a bathtub tray to accommodate your book and glass of wine?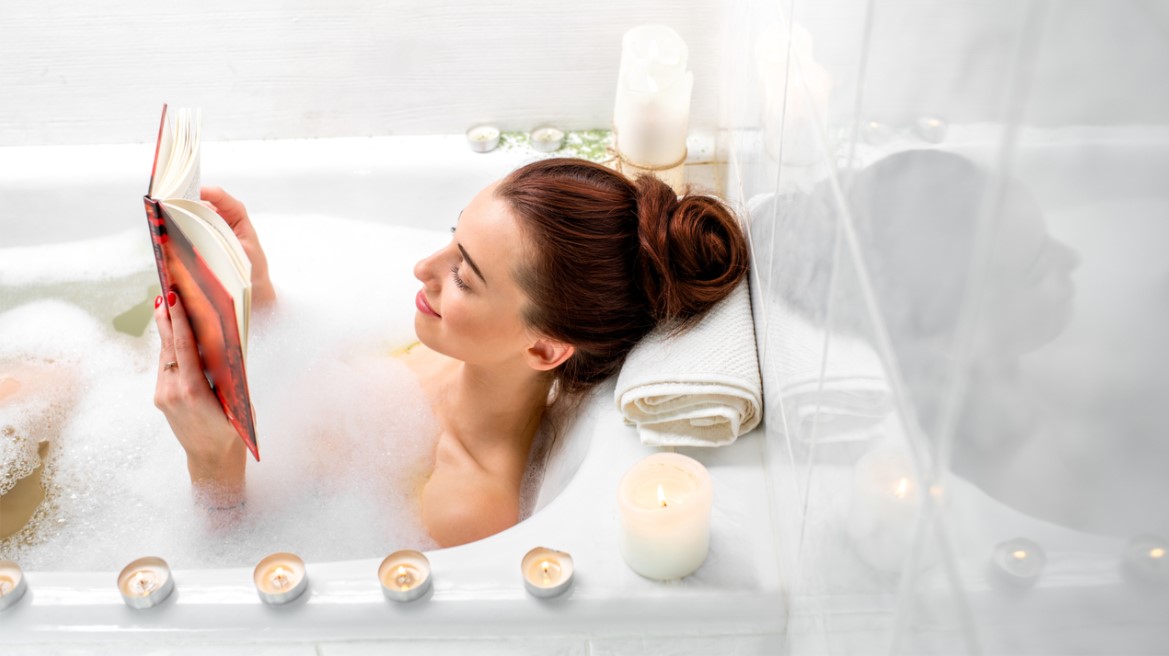 Why People Love National Bubble Bath Day?
They are quite calming.
When you decide to take a bubble bath, something wonderful occurs. Once your inner task manager approves of the activity, your mind begins to relax immediately. This allows your body to unwind as well, and you haven't even reached for the tub yet! As you watch the bubbles develop and inhale the scent of soap, the day's tension melts away just in time for you to step into the foamy water and let the heat penetrate your bones. Ahh...
The children having a great time.
Bath time is not usually spent alone, and parents frequently find themselves standing beside rather than in the tub. While children may not be as relaxed in the bath as adults, they nevertheless enjoy the entire bubble bath experience. True, it can become dirty, but what enjoyable activity does not when children are involved? Children may make bubble baths enjoyable for the entire family by hiding beneath the bubbles and scooping up foam in their hands and hurling it around.
You now have an excuse to indulge in a bubble bath!
Whatever your most recent encounter with bubble baths, National Bubble Bath Day is the ideal opportunity to break out the soap and start celebrating. While children may request more bubble baths than adults, we adults tend to choose time-saving showers and lose our sense of appreciation for the current moment. This festival invites us to carve aside an hour of our day to put our phones and cares away, unwind, and enjoy a luxury we frequently take for granted.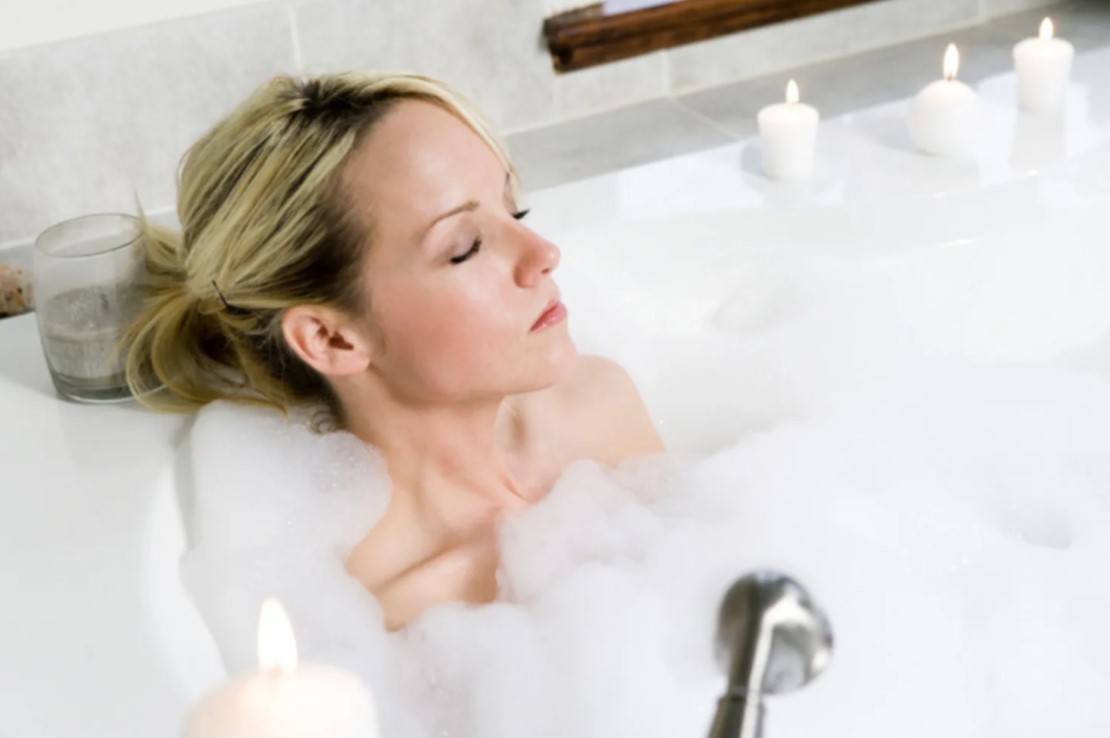 What To Wear On National Bubble Bath Day?
National Bubble Bath Day models you can refer to at Printerval. Many products you can give your family or friends on National Bubble Bath Day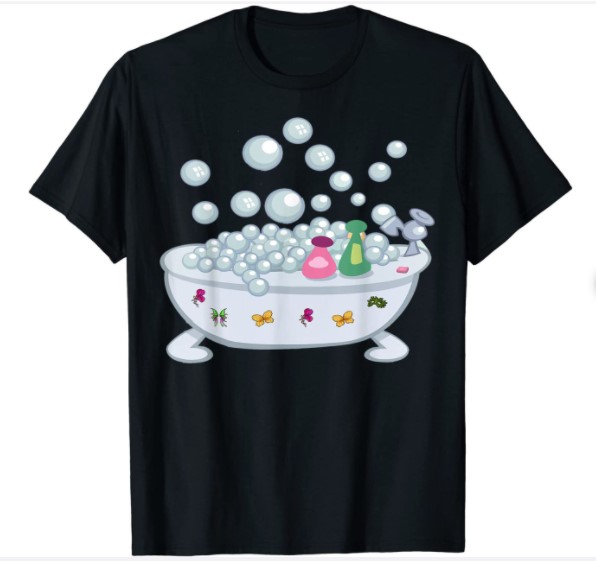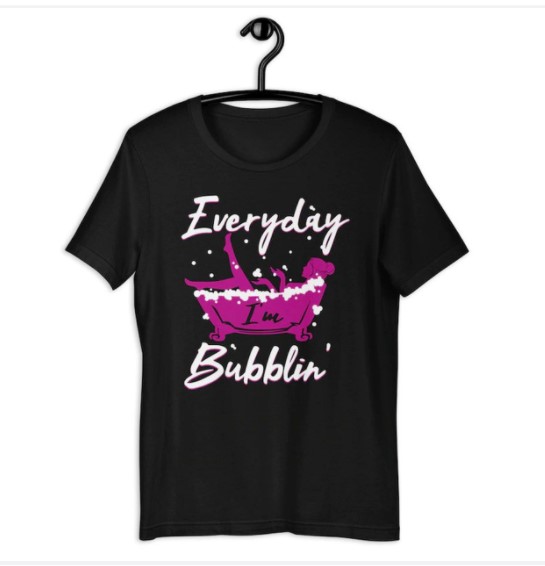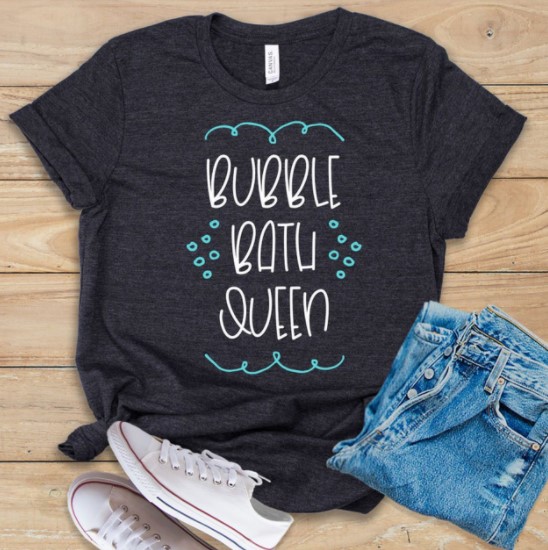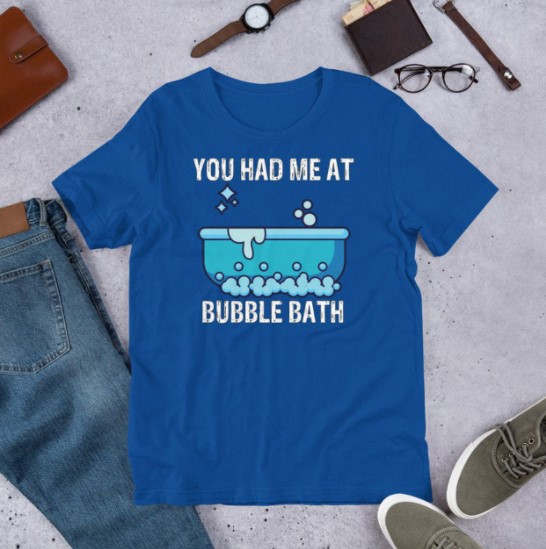 Where To Buy National Bubble Bath Day Items With High Quality?
Printerval is a website that provides a lot of products for National Bubble Bath Day, a lot of products from Clothing, Home & Living, Accessories.. with a variety of designs, colors, and designs. Coming to Printerval, you will definitely find the right item for yourself. Products such as T-shirts, Hoodies, .. are all very unique designs, the designs are from artists around the world. In addition, you can also own your own unique shirt with Printerval's print-on-demand service.
Printerval is here to support you! Let's shop at Printerval now