So it's the summer vibe we are enjoying at this moment. No doubt everyone loves summer and I know there is a big group of individuals who are especially in love with this period of time as now is no wonder THEIR best time of the year to cherish the long-awaited break. Can you guess the group of people we are mentioning? Yes, it's our beloved teachers.
It's been a long, busy, up-to-ears year of working hard, doing their best to help the children with their studying and new experiences. And we are sure many of us want to reciprocate their love and ultimate dedication this summer break through adorable and thoughtful summer teacher gifts.
So here we are, trying to sort out the best summer gift ideas for teachers to help you no longer feel bewildered by a plethora of teacher summer gift options. Printerval has done a poll survey to look for the actual thought of hundreds of teachers and below are 20 much-needed and -loved summer gifts for teachers that our beloved teachers really fall for. Some are super pragmatic and some are loved because they derive from their children's sincerity and appreciation. But most of them are reasonably priced which means they fit everyone's budget. Let's check them out now!
#1: Personalized tote bag
A customized tote bag genuinely allows teachers to carry their belongings in style and shows appreciation for their hard work. A tote bag with a fun and lovely design will help your teacher feel fresher and more dynamic when thinking of the upcoming semester while having the means to showcase her pride in her job.
#2: Beach towel
A vibrant beach towel offers a relaxing summer accessory for teachers to enjoy during their vacation time.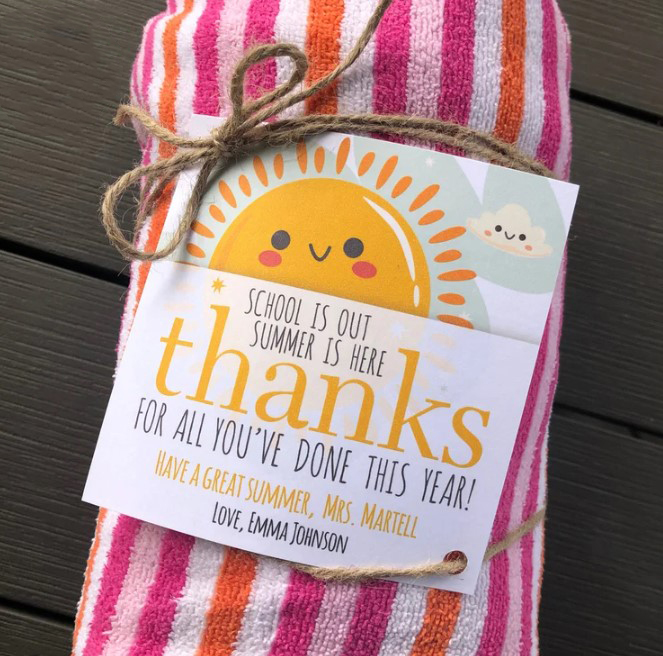 #3: Insulated water bottle
Help teachers stay hydrated on hot summer days with an insulated water bottle that keeps their drinks cold for hours. You can opt for one with an elegant and subtle design or one with an eye-popping design, it would be greater if the design have a link with the teaching profession.
#4: Teacher-themed coffee mug
A coffee mug with a teacher-related design or inspiring message serves as a daily reminder of the impact they make. This will make a very sentimental gift for your teacher while also subtly expressing your gratitude towards your teacher.
#5: Spa gift set
Treat teachers to a spa gift set, it can be completed with bath essentials, candles, and lotions, or anything that is for some well-deserved relaxation. After long months of constantly devoting to the teaching career, this is no wonder one of the greatest summer gifts for teachers.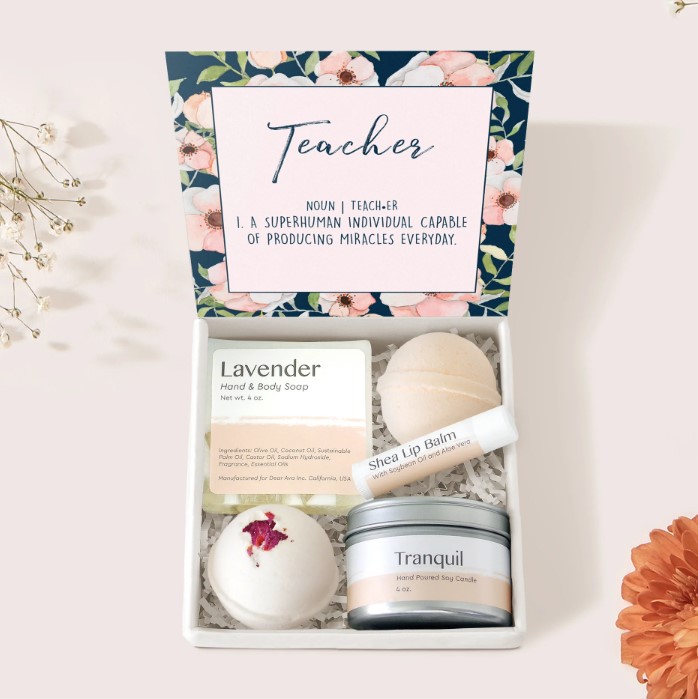 #6: Personalized stationery
When it comes to cute teacher gift ideas, we do believe personalized stationery can be a perfect choice since it adds a thoughtful touch and allows teachers to start the new school year with personalized supplies. Not to mention that stationery items tend to be durable and can be used for an extended period.
#7: Summer reading bundle
Curate a collection of popular summer reads or educational books that teachers can enjoy during their break.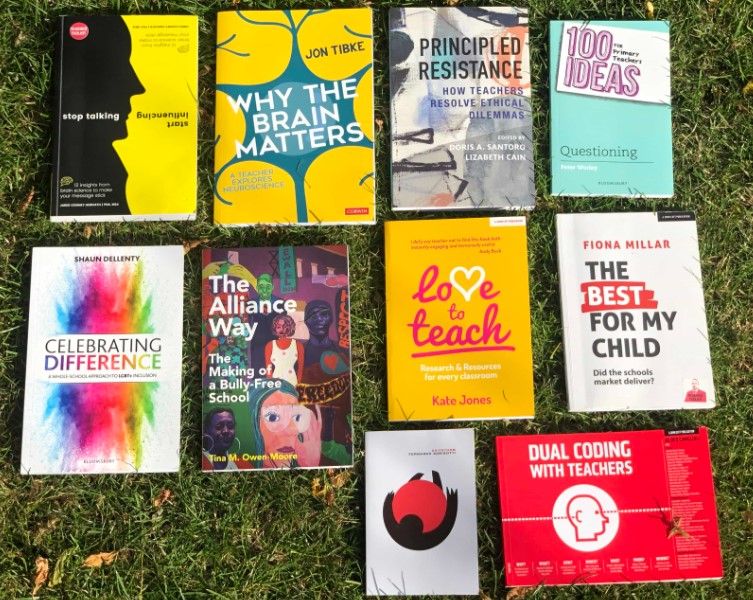 #8: Outdoor picnic blanket
Summer breaks are a time for teachers to unwind and recharge. An outdoor picnic blanket provides a cozy and comfortable spot for teachers to relax and enjoy outdoor activities. This is a very pragmatic gift for your beloved teachers.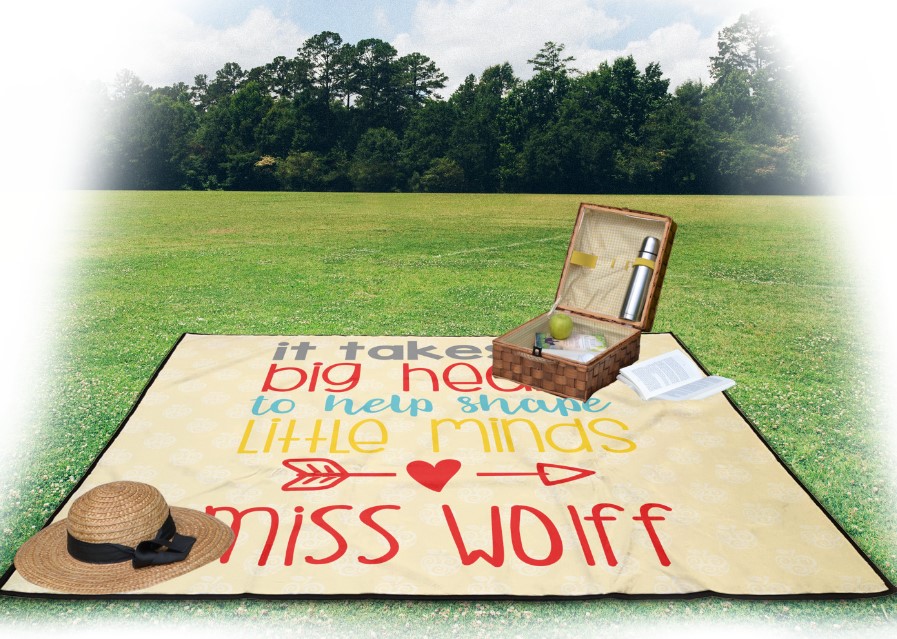 #9: Gift card for summer activities
Another great idea when it comes to summer teacher gifts is the gift of experience. Give teachers the freedom to choose their own summer adventure with a gift card for activities like movies, concerts, or local attractions.
#10: Subscription to a wellness app
Support teachers' well-being by gifting a subscription to a wellness app that offers meditation, exercise routines, or mental health resources.
#11: Personalized plant pot
A personalized plant pot with a succulent or a small plant brings some greenery to teachers' homes or classrooms. Unlike perishable gifts, a plant in a personalized pot can be enjoyed for a long time. As the plant grows and thrives, it serves as a lasting reminder of the thoughtful teacher summer gift and the connection between the teacher and their students.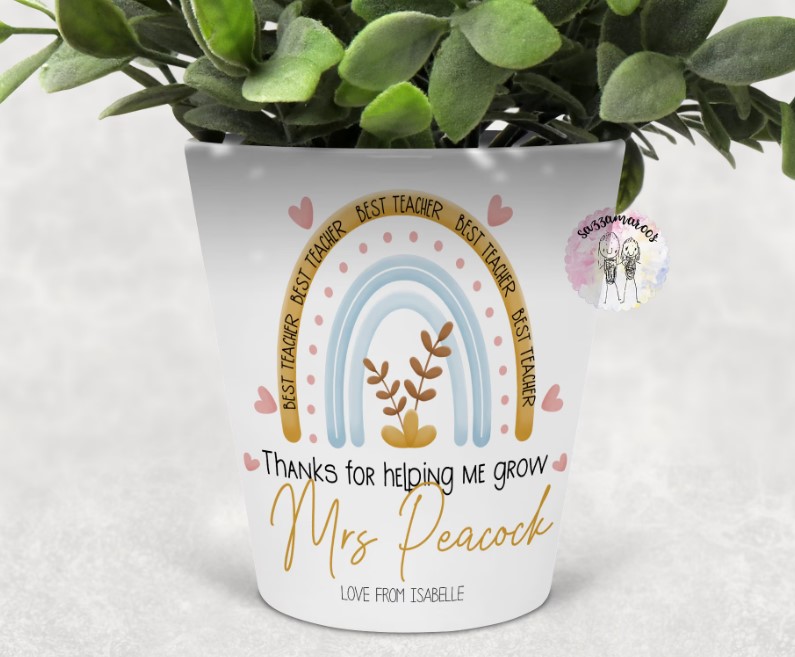 #12: Portable voice amplifier
Portable voice amplifiers are lightweight and compact, making them easy to carry and use anywhere. Whether teachers are conducting outdoor classes, leading group activities, or speaking at events, a voice amplifier allows them to project their voice clearly and be heard without any difficulty. This is unquestionably one of the most down-to-earth summer teacher gifts for your teachers to prepare for the forthcoming school year.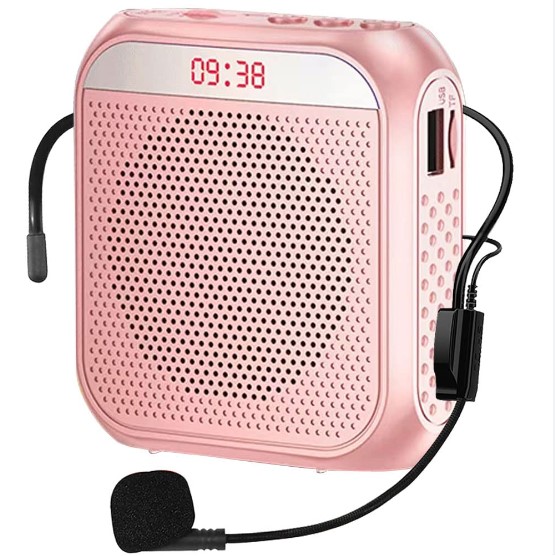 #13: DIY craft kit
Encourage teachers' creativity with a DIY craft kit that they can enjoy during their leisure time.
#14: Personalized keychain
Of all the summer gift ideas for teachers, a personalized keychain with a meaningful message or initials will help add a personal touch to their everyday items.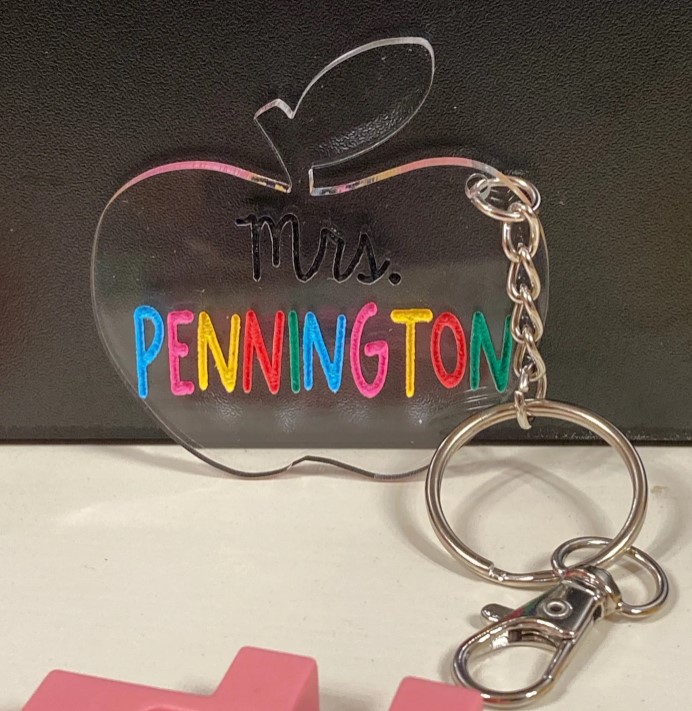 #15: Subscription to an online learning platform
Help teachers expand their knowledge and skills by gifting a subscription to an online learning platform that offers courses or resources related to their interests or teaching subjects
#16: Personalized teacher stamps
These stamps allow teachers to add a fun and personalized touch to their students' work, making grading more enjoyable and efficient.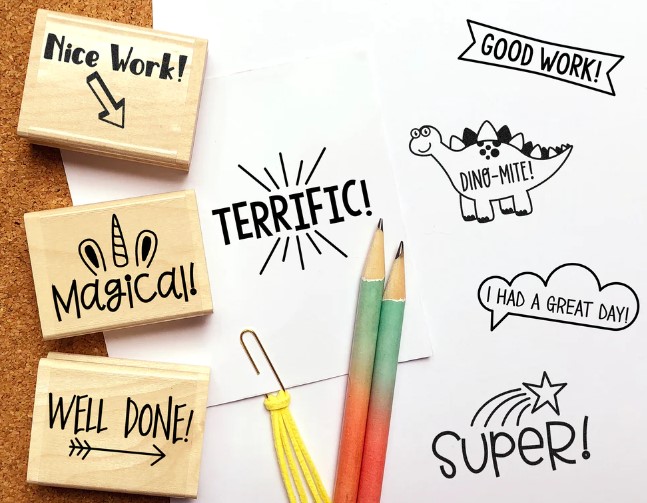 #17: Puzzle piece sign
This sign with a heartfelt message shows appreciation for teachers and recognizes their significant role in shaping students' lives.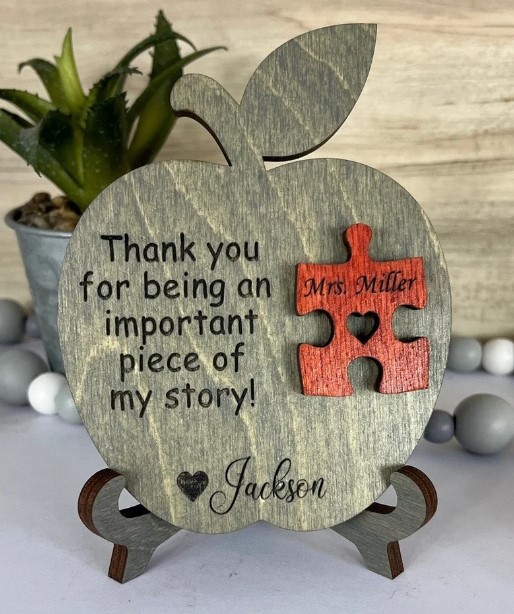 #18: Teacher gift bracelets
Speaking of summer teacher gifts, these bracelets greatly serve as fashionable accessories while symbolizing appreciation for teachers' dedication and hard work.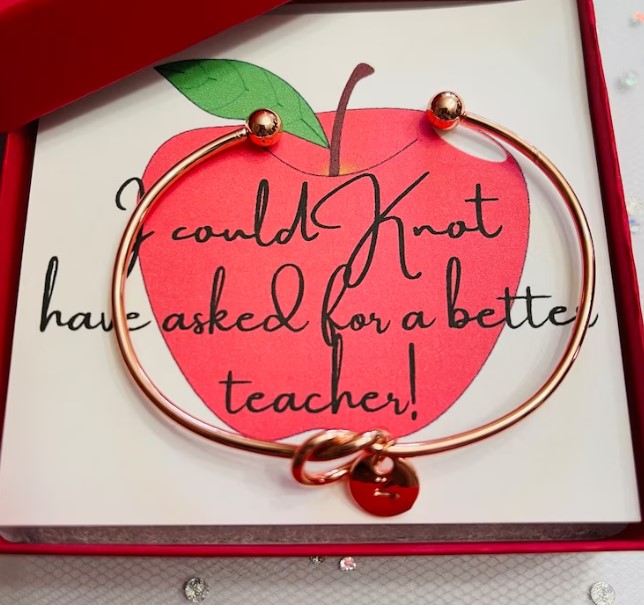 #19: Teacher gift T-Shirts
Stylish and comfortable, these t-shirts feature teacher-themed designs, allowing educators to showcase their profession with pride.
#20: "Teacher Off Duty" cup holder for the beach
This cup holder provides a fun and functional way for teachers to relax and enjoy their time off during the summer break.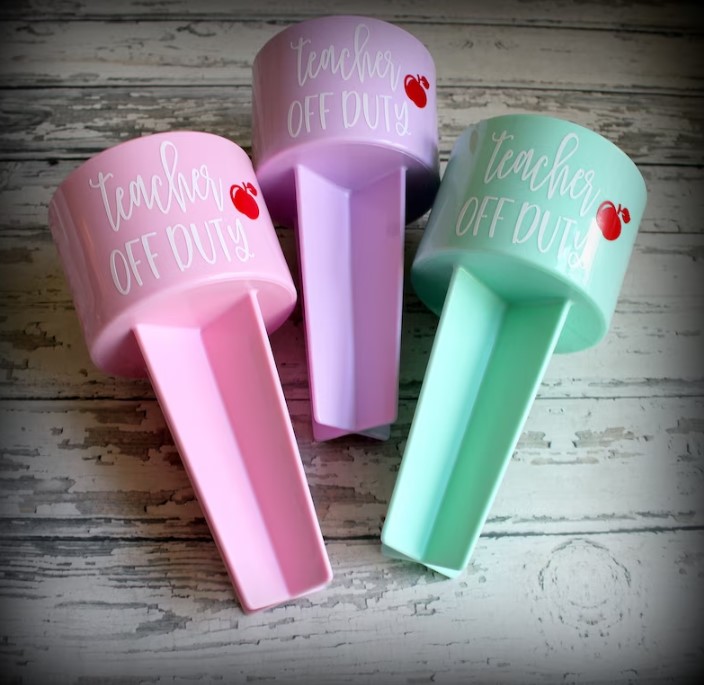 #21: Teacher-themed shoes
One-of-a-kind and eye-catching, these shoes feature teacher-related motifs or quotes, making them a playful and memorable gift.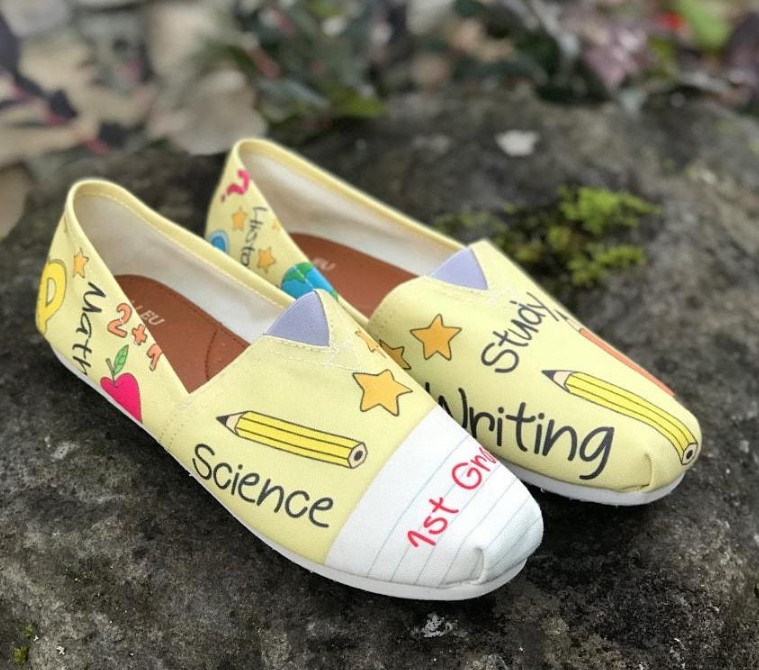 #22: Handwritten thank-you notes
A heartfelt thank-you note written by students or parents can be a simple yet deeply meaningful gesture of appreciation for teachers' hard work and dedication.
#23: Teacher survival kit
What makes the Teacher Survival Kit special is its humorous approach to acknowledging the daily ups and downs of teaching. It shows that while teaching can be demanding, it is also filled with moments of humor and resilience. The gift not only provides a good laugh throughout the summer break but also serves as a lighthearted reminder for teachers to take care of themselves and find joy in their profession.
#24: Teacher's summer vacation fund jar
Create a jar labeled as the "Teacher's Summer Vacation Fund" and decorate it with vibrant beach-themed stickers or drawings. Encourage students and parents to contribute spare change or small bills to the jar throughout the summer. It's a humorous way to acknowledge that teachers deserve a well-earned break and can help fund their summer adventures, whether it's a relaxing beach getaway or exploring a new destination.
#25: Funny Tumblers
Get a tumbler or travel mug with a funny design that features funny lines such as "Tears of my students" or features a beach scene with a comically relaxed brain. This gift playfully acknowledges the mental rejuvenation teachers deserve during summer break. It's among the most practical summer gift ideas for teachers that teachers can use to enjoy their favorite beverages while also providing a lighthearted reminder to take a break and unwind.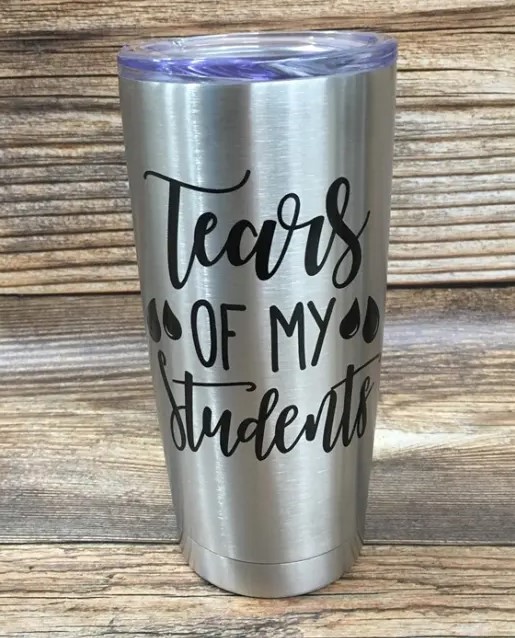 Closing
Listed above are our best 25 summer teacher gifts that we would like to recommend for you. They are super practical. affordable, and make perfect presents to help you express your ultimate gratitude towards the greatest "planters" in your life, who have walked into your life and genuinely grown "you" into better versions of yourself. For more cute teacher gift ideas, click here.