What are the benefits of Crossword Puzzles?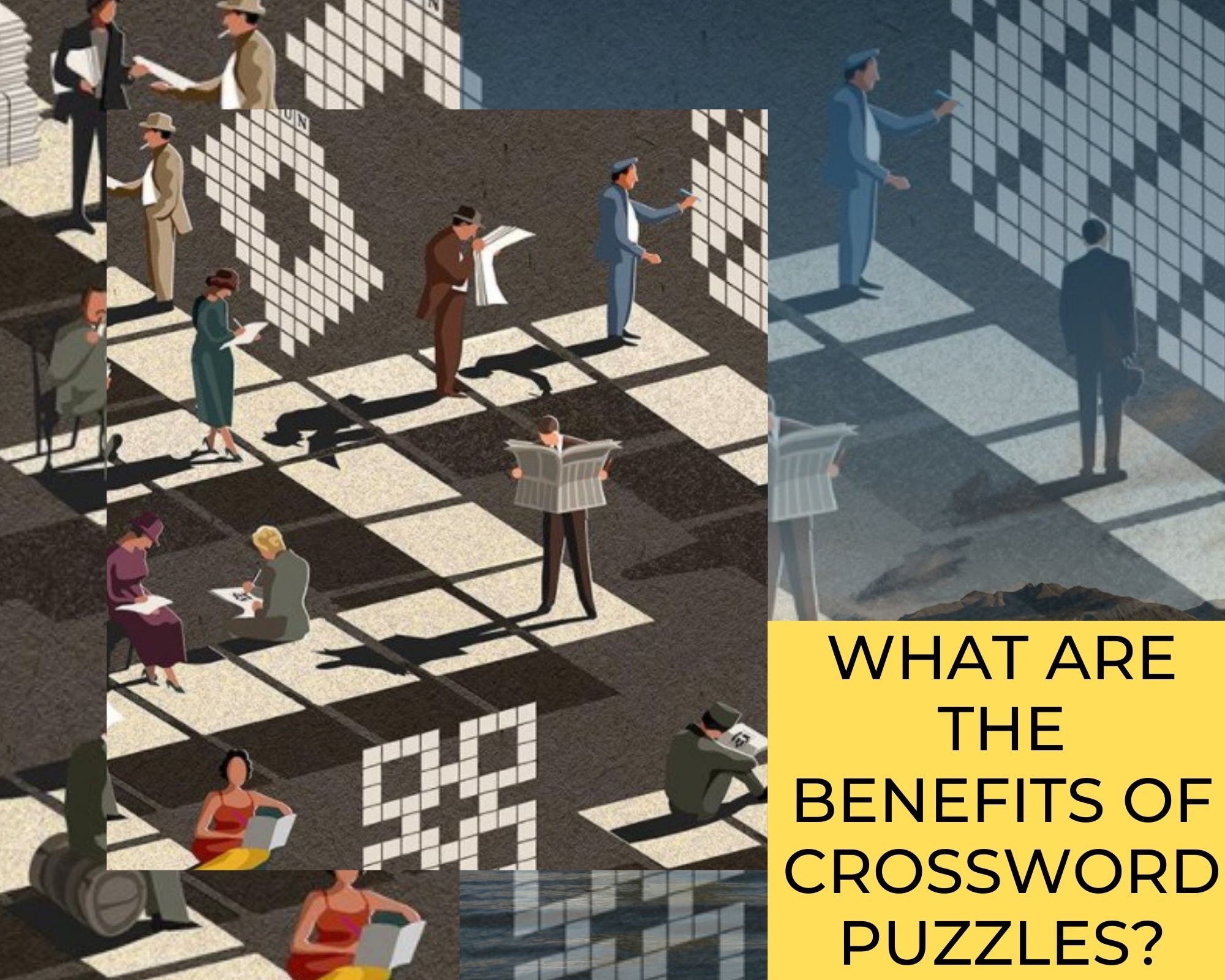 On lazy Sundays, a crossword puzzle can be seen as a fun way to pass the time. As one of the most popular games in the world, Crossword Puzzles have attracted many people for their enormous benefits.
In this Blog, Printerval will provide you with much interesting information about these games as well as their advantages for players.
Let's start!
What is a Crossword Puzzle?
Crossword Puzzle is known as word puzzle that has the form of a square or rectangular grid of white-and-black-shaded squares.
The games are played by solving clues, which will lead to the answers, in order to fill the white squares with letters, normally forming words or phrases.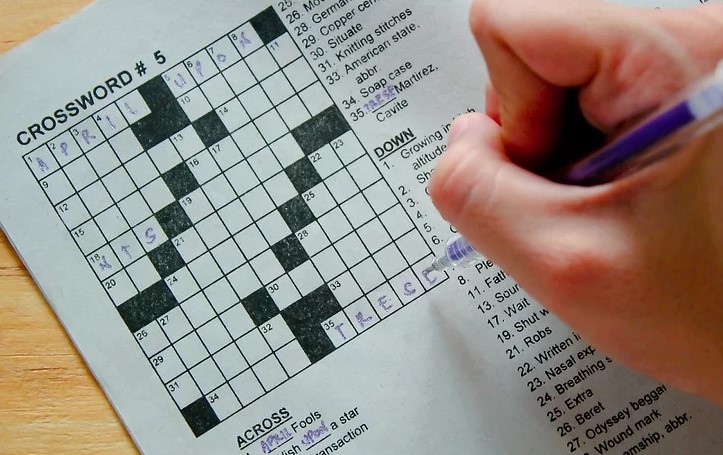 There are several sorts of Crossword Puzzles that are widely played in the world.
American-style grid
British/Australian-style grid
Japanese-style grid
Swedish-style grid
A barred grid where bold bars are used instead of shaded blocks to separate the words.
Cryptic
History of Crossword Puzzles
While crossword puzzles are seen as the most popular and widespread word games in the world, they have a short history.
The first crosswords appeared in England during the 19th century which was an elementary kind, apparently derived from the word square, a group of words arranged so the letters read alike vertically and horizontally, and printed in children's puzzle books and various periodicals.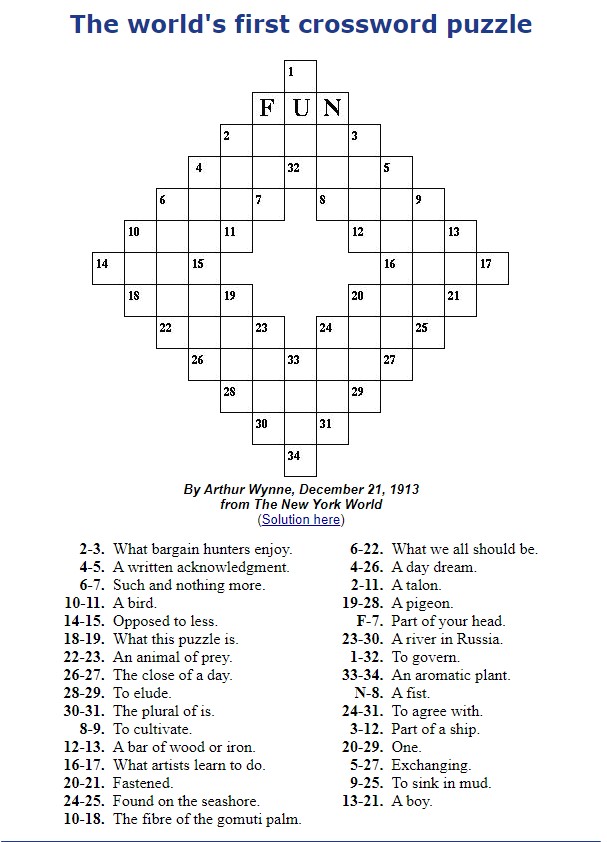 However, in the United States, this sort of game has developed into a serious adult pastime.
Arthur Wynne, who comes from Liverpool, was seen as the father of the first known published crossword puzzle. It appeared in a Sunday newspaper, the New York World on December 21, 1913. The puzzle of Wynne differed from today's crosswords which were diamond-shaped and contained no internal black squares.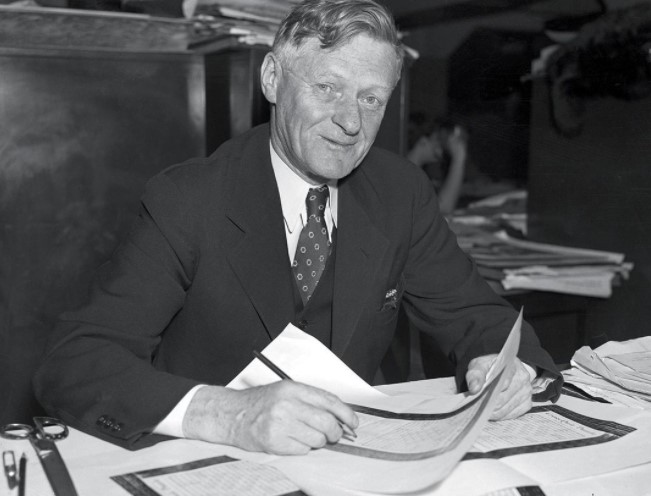 Meanwhile, the first crossword in a British publication appeared in Pearson's Magazine in February 1922 and the first Times crossword appeared February 1, 1930. Since then, the British have quickly developed their own style, being considerably more difficult than the American variety. In particular, the cryptic crossword became established and rapidly gained popularity whose governing rules were laid down by A. F. Ritchie and D. S. Macnutt.
Nowadays, crossword puzzles are played in every corner of the world, with various standards and types because of their enormous benefits and low expenditure.
( Source: https://www.crosswordtournament.com/more/wynne.html)
What are the benefits of Crossword Puzzles
They don't cost your arms and legs
Everything you need for the game is a pen, paper, and your brain. You don't need to pay for space as the game can be played anywhere and at any time. The only thing you must invest is time, you spend time on it to think, to analyze, to guess, … but I would say that it deserves it because the games help you think critically and logically.
They can strengthen social bonds.
While a crossword puzzle on your own is impressive, you will never feel bad if you need to ask for help because collaborating on a crossword puzzle is a great way to strengthen your relationships and make new friends. In addition, crossword puzzles call on a wide variety of knowledge, people of many different ages and backgrounds can help with them.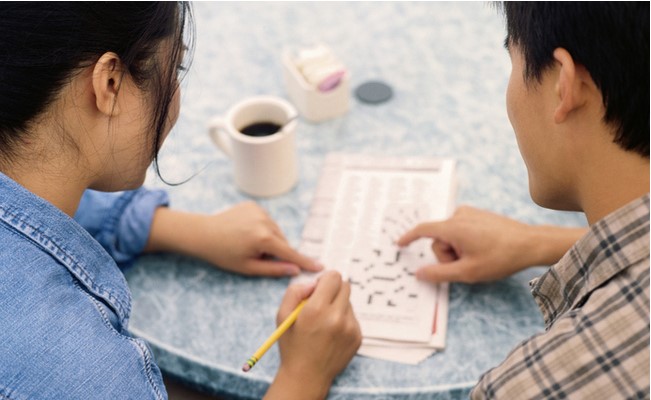 They improve your vocabulary.
Crossword puzzle clues and answers often include uncommon words to make the puzzle more difficult. That is really interesting because if you aren't familiar with a word, look it up using the internet or a dictionary and you will develop an arsenal of interesting new words eventually.
They increase your knowledge base.
By playing crossword, you will not only learn new words but learn new things in general, especially if you work with other people to solve difficult puzzles. As most crossword puzzles contain a wide variety of trivia, you could learn new things about history, entertainment, science, technology, politics, and much more.
They can relieve stress.
Crossword puzzles provide a way for you to turn off the noise in your head and truly relax and escape utterly from a real hard life. It is believed that crossword puzzles can help us feel calmer and happier. It is completely true because crossword puzzles always challenge our patience and take us to a sense of satisfaction when completing them.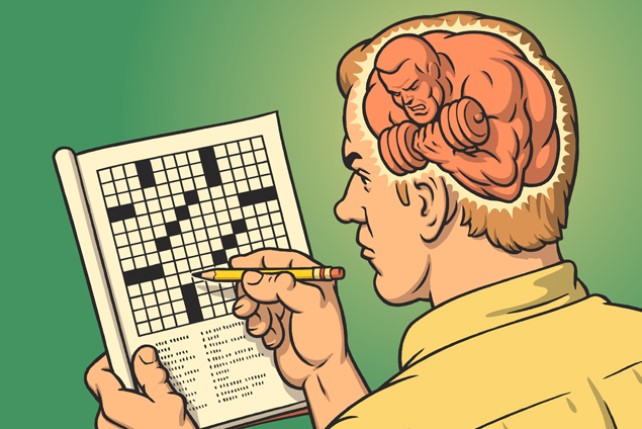 Why is National Crossword Puzzle Day observed?
National Crossword Puzzle Day is a day observed on December 21 annually to celebrate the birth of the Crossword puzzle which dates to December 21, 1913, when the first known crossword puzzle was published.
The day is a great chance for everyone to experience these stimulating games and acknowledge their existence, along with the wide range of benefits that they bring to players.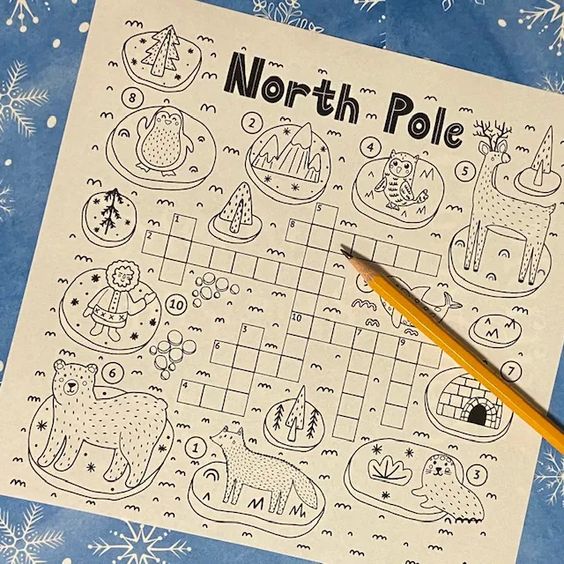 How to celebrate National Crossword Puzzle Day?
There are a lot of ideas to observe National Crossword Puzzle Day such as playing crossword games with buddies, parents, kids, …, exploring difficult and strange puzzles in the newspapers, tv, ...
Apart from those, wearing or using items with National Crossword Puzzle Day has been a popular way of celebration recently thanks to the development of fashion and printing technology. With these custom items, you will have a sense of belonging when enjoying the atmosphere of the day, along with others. Also, you will feel special and excited by utilizing these items.
If you are looking for unique and trendy National Crossword Puzzle Day products, Printerval is an ideal shop for you to choose from. With attractive prices and excellent quality, the shop is trusted by millions of customers from all around the world.
Printerval also provides you with products that are updated every single day, based on the year's holidays in terms of designs and printing artworks.