What is the humanitarian value of blood donation?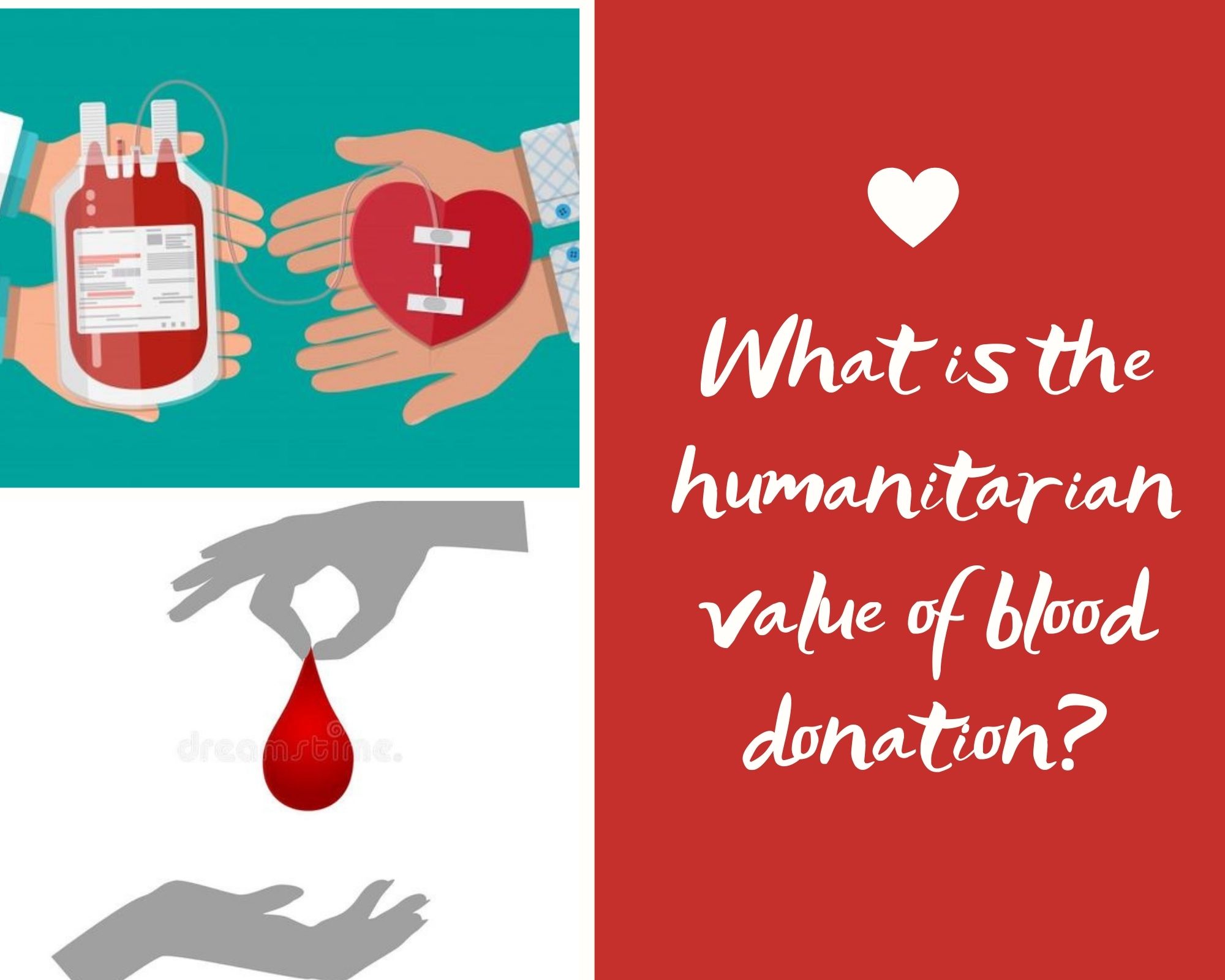 Blood donation is seen as a meaningful action with a humanitarian value that not only helps to save other lives but is beneficial to donors themselves. So what is the humanitarian value of blood donation?
In this article, Printerval will share with you interesting information about this topic.
What is the so-called Blood Donation?
A blood donation takes place when a person voluntarily has blood drawn that is used for transfusions and biopharmaceutical medications via fractionation.
Nowadays, most blood donors, who donate blood for a community supply, are unpaid volunteers.
Donating blood not only saves lives but also brings health benefits to the blood donor. It is proven by many scientists that donating blood will remove an excess amount of iron accumulated in the body, reduce the risk of iron stagnation, and reduce cardiovascular disease. Donating blood makes the spirit more refreshing, appetizing, and sleepy as well as helps your body function more efficiently by replenishing your blood supply regularly. Normally, the human body replaces blood within 48 hours of donation, and all lost red blood cells are completely replaced within 4 - 8 weeks. Supplementation can help the body renew its system and keep us healthy and working more efficiently.
Therefore, blood donation is not only a humanitarian action contributing to saving other lives but is beneficial for your health.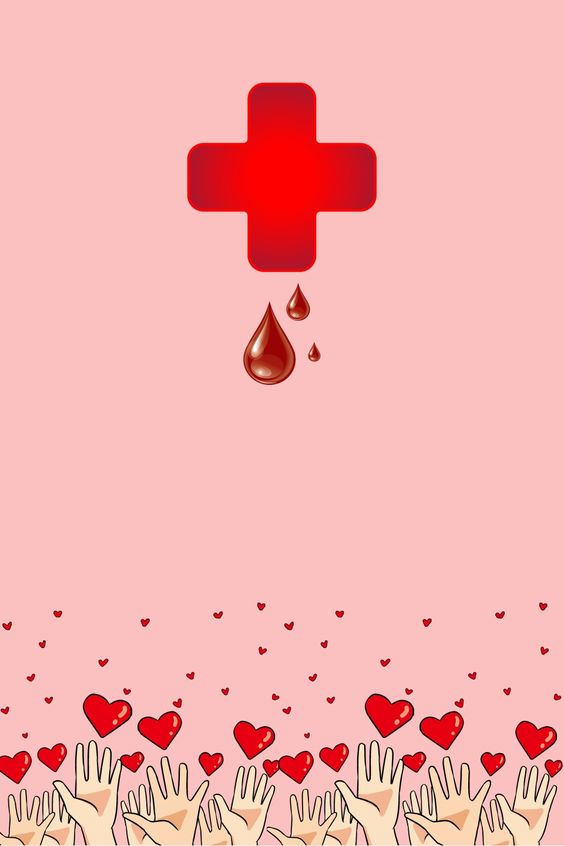 History of Blood Donation
Charles Richard Drew ( June 3, 1904 – April 1, 1950), an American surgeon and medical researcher, who researched in the field of blood transfusions, developing improved techniques for blood storage as well as developing large-scale blood banks early in the World War II.
He made a great contribution to saving thousands of lives of the Allied forces.
However, Drew protested against the practice of racial segregation in the donation of blood, relating to the most prominent African American. Because he felt that it lacked a scientific foundation, he resigned from his position with the American Red Cross.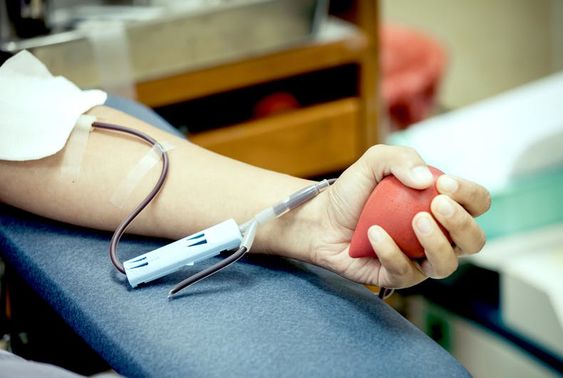 What is the humanitarian value of Blood Donation?
Saving other lives
Humanitarian blood donation, an act of showing the sharing of healthy people and helping sick people in need of blood for treatment and maintenance of life. All of us, people with normal health can donate a part of our blood to save lives without affecting our health as long as donors have no disease, no infection with blood-borne pathogens, no-risk behavior.
Benefits for donors
Donating blood is not only meaningful to the community, but also to the blood donor itself. Every day the number of blood cells that are physiologically destroyed due to the limit of life is about 25-50 ml of blood. The bone marrow is the major hematopoietic organ, it produces new blood cells equal to the amount of blood that is physiologically destroyed. When peripheral blood is deficient under the influence of a hematopoietic stimulation mechanism, the bone marrow will proliferate 7-8 times normal to produce red blood cells and new blood cells. After blood donation, blood components are restored to almost normal. Therefore, when donating blood, changing the number of old blood cells with the number of new healthy blood cells with a long life ensures better function. In addition, the hormones of some endocrine organs, secreted to stimulate the production of blood cells, also make the body's metabolism better after donating blood.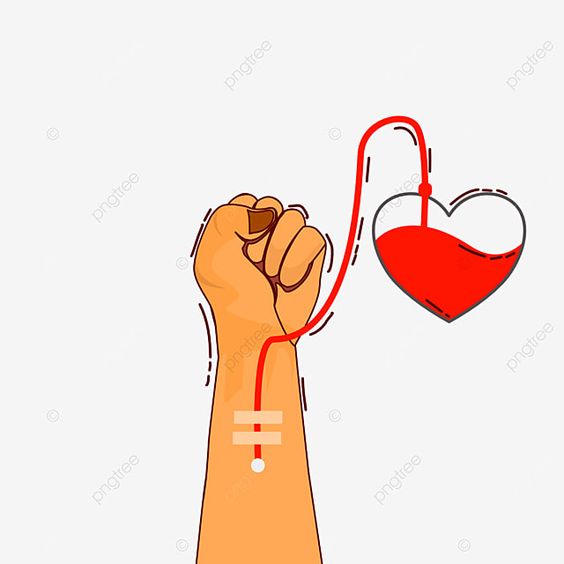 Contributing to a healthy community
Voluntary blood donation is meaningful action, showing responsibility to the community. The love for fellow human beings "one person for all" means that blood donation to save lives is always beautiful and needs to be promoted. Donating blood will give us the joy of helping someone in need of precious blood, without which they would not be able to continue in this life. It's fun to save lives, so each of us should multiply that joy by being willing to donate blood voluntarily when possible.
Awareness of our health
For many people to continue living we need a lot of donated blood. When participating in voluntary blood donation, we understand the value of our own health. Donating blood not only saves lives but also benefits the donor's health. Science proves, repeatedly donating blood reduces the risk of iron accumulation, minimizing cardiovascular disease. Donating blood makes you feel better, eat and sleep better. The blood you give away, the blood regenerates quickly after 3 to 5 days, the new blood generated by the body is rejuvenated, has resistant to disease, creates a joyful excitement. Thus, blood donation makes our bodies healthier and is also a way to check and monitor our own health.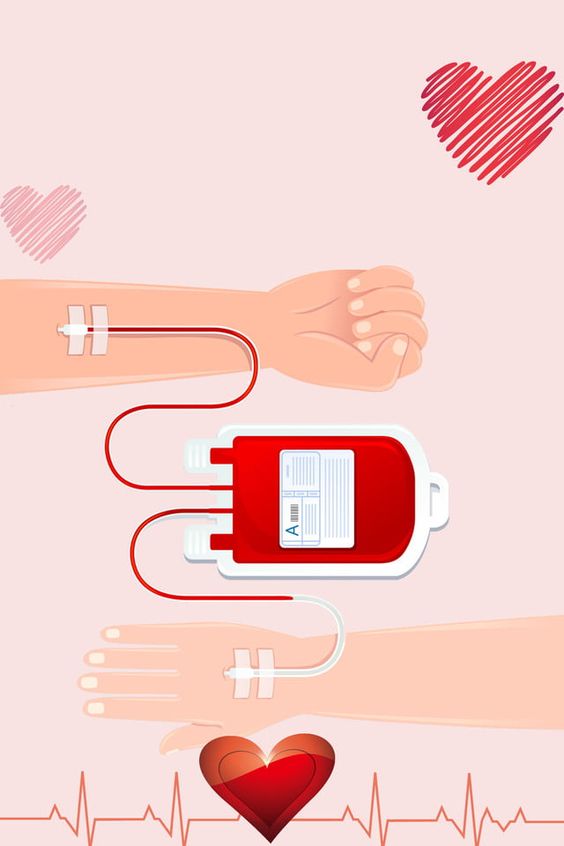 In conclusion
Blood is a priceless gift that life bestows on humans. There is enough blood in the human body to survive and be healthy, yet there are hundreds of thousands of people for various health reasons who are in dire need of blood to cure diseases and maintain life. Blood transfusions are required every 2 seconds, and on average 1 out of every 7 people entering the hospital needs a blood transfusion. Experts say that 1 bag of blood is produced into 3 blood products. Therefore, with just 1 blood donation, you can help up to 3 people.
To show compassion, community, understand the profound human meaning and benefits of blood donation, each cadre, civil servant, public official, and citizen should join the blood donation activity. It is a journey to make life more meaningful because the blood from our hearts will flow to everyone's hearts with immense love for humanity.
What is National Blood Donor Month?
National Blood Donor Month is a meaningful observance taking place in January every year. January is a perfect time to celebrate because New Year falls in winter which is one of the most difficult times of year to collect enough blood products to meet patient needs. Moreover, busy holiday schedules and bad weather often result in canceled blood drives.
National Blood Donor Month was observed for the first time in 1970. Since then, it has become an important observance in the year which contributes to healthy communities.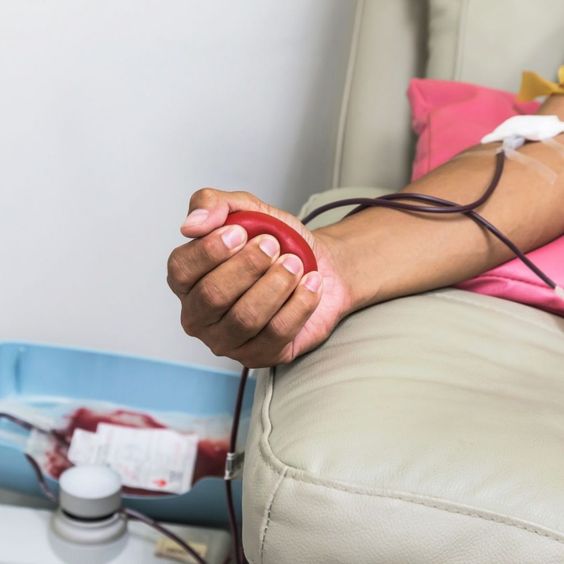 How to celebrate National Blood Donor Month?
There are a large number of ideas for you to celebrate the month of blood donor such as donating blood, supporting activities in any blood donating events, visiting some patients who have problems relating to blood, …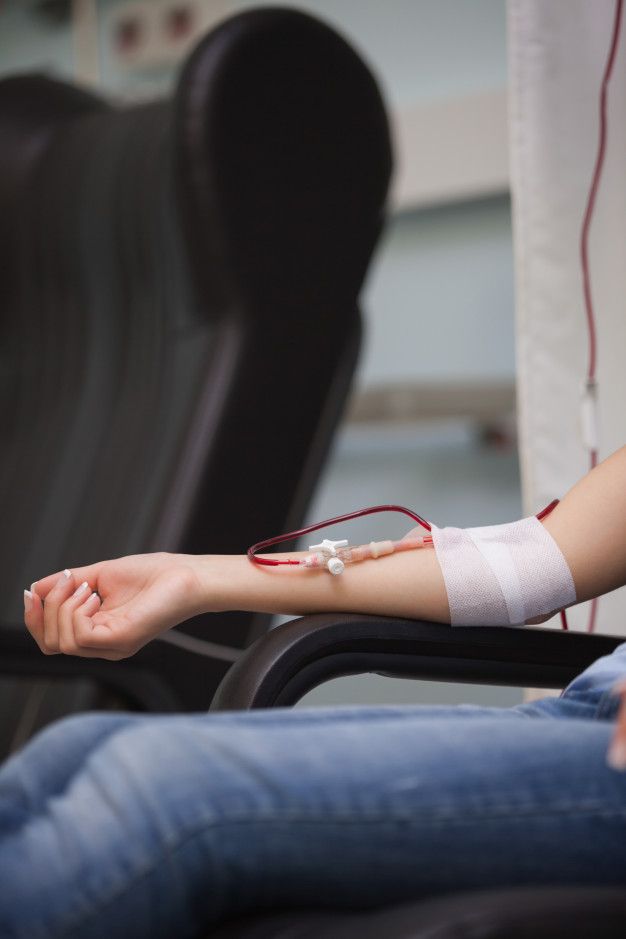 Wearing or using items with National Blood Donor Month printing artworks have many meanings. Firstly, these items are an interesting way to show your support for these meaningful events. Secondly, wearing or using these items indicates that you are a responsible person who acquires a healthy community. Finally, items with National Blood Donor Month can inspire people around you to donate blood, an essential element of life, and share it with others.
Nowadays, there is a wide range of custom products with National Blood Donor Month for you to choose from such as t-shirts, hoodies, long sleeves, sweatshirts, pillows, mugs, ….
If you are looking for such unique items, Printerval is an ideal shop for you to buy them. As a trusted brand for custom products, Printerval is available in many styles, sizes, and colors, making sure that customers will have a sense of diversity when shopping at.
In particular, products at the Printerval shop are sold at affordable prices, plus a large number of discounts every day but the shop still ensures the quality for each product and service of customers. You can also be supported enthusiastically by our 24/7 customer team and enjoy our excellent policies such as fast and safe shipping, easy return, …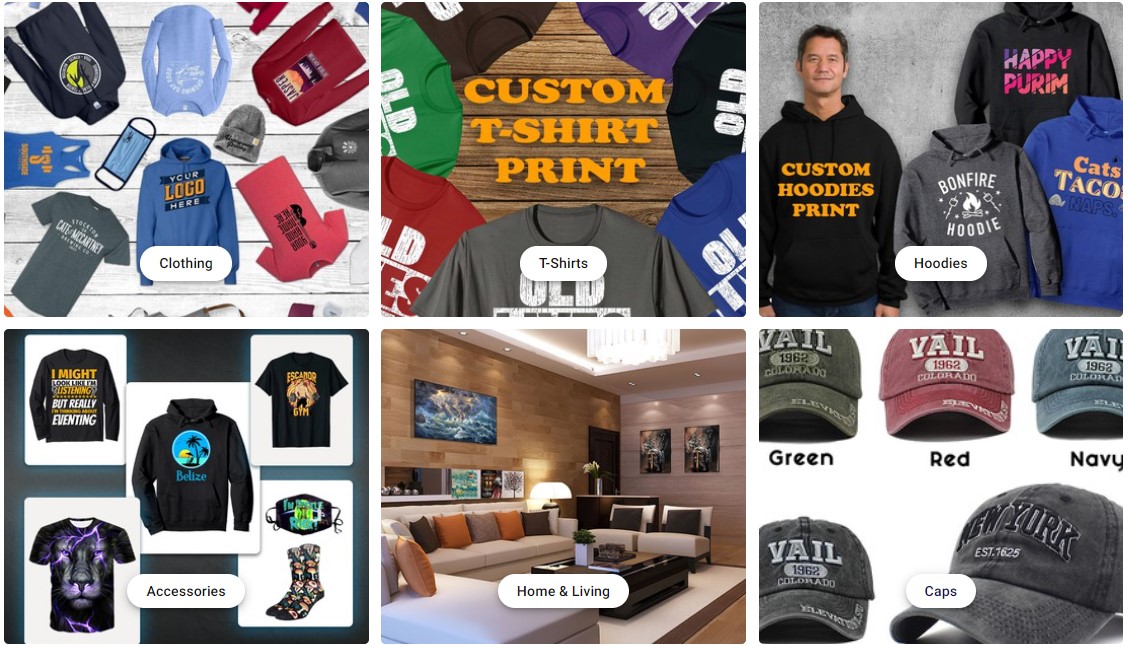 Now, access Printerval.com and start your shopping!