When Is American Eagle Day?
When Is American Eagle Day?
National American Eagle Day, observed annually on June 20th, commemorates our national emblem by increasing awareness of the Bald Eagle's protection. Additionally, the day promotes the restoration of their native habitats through educational outreach.
The Bald Eagle is the national bird and animal of the United States of America and is shown on the country's seal.
The Bald Eagle was on the verge of extinction in the continental United States in the late twentieth century. Populations eventually recovered, and on July 12, 1995, the species was removed from the United States Federal Government's Endangered Species List and transferred to the Threatened Species List. In June 2007, as the species continued to grow, the American Eagle was removed from the Lower 48 States' List of Endangered and Threatened Wildlife.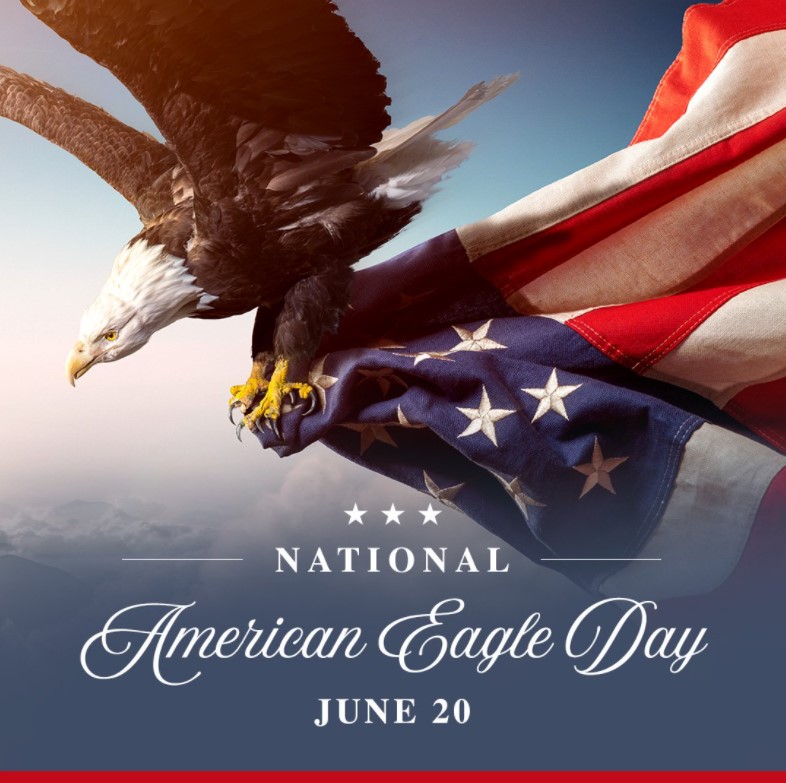 American Eagle Day's History
The usage of the American Eagle as the country's symbol has a turbulent history. In 1776, the United States developed numerous seals, but none of them were adopted by Congress. Finally, the task of creating the seal was assigned to Charles Thomson, the then-serving secretary of Congress, who selected the best features of the offered drawings and enhanced them by including this magnificent bird on the seal.
While Benjamin Franklin was never documented as advocating for Turkey as the national bird, he did criticize the Bald Eagle as a "bird of dubious moral character." The seal includes the bird, which quickly became one of the most recognizable symbols of American culture. Unfortunately, this beautiful bird has been threatened with extinction, and American Eagle Day serves as a reminder of the role it has played in national pride, the quest for independence and liberty, and the importance of its preservation as an honor to our country.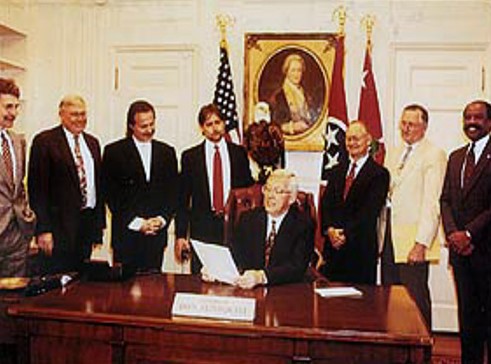 How To Celebrate American Eagle Day?
Monitor the Washington, D.C., Eagle Cam
The D.C. Eagle Cam is a live broadcast that allows anybody in the world to view the life of two bald eagles who reside in the United States National Arboretum in Washington, D.C. A video camera mounted on the eagles' nest provides glimpses into their daily routines.
Pay a visit to the zoo
If your local zoo has bald eagles, National American Eagle Day is an excellent opportunity to pay a visit and observe them in action. Bald eagles are housed in the San Diego Zoo, the National Zoo, and the Saint Louis Zoo—and there's a strong possibility that a zoo in your neighborhood does as well.
Volunteer with preservation organizations.
Make contact with local preservation organizations in your region and volunteer to assist. Whether you support a charity that campaigns for bald eagles or another group that focuses on other endangered species, your contribution can make a difference! To get started, visit the American Eagle Foundation.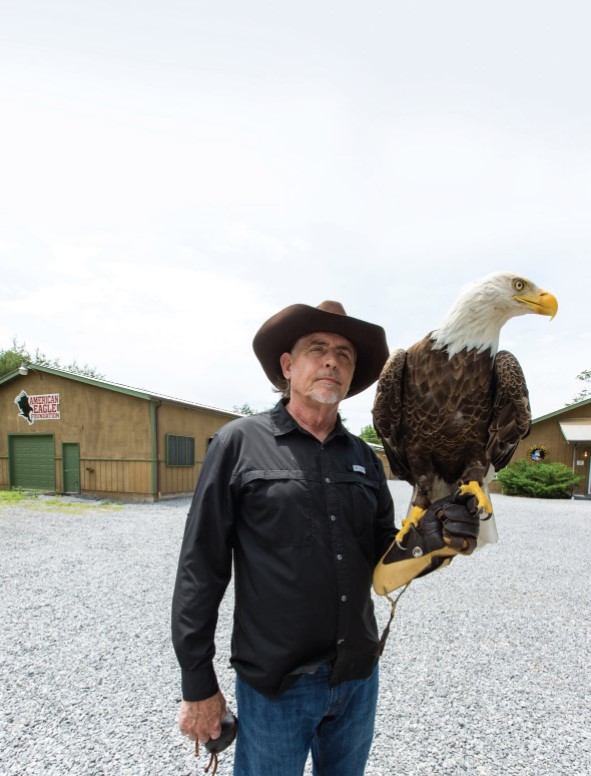 Why National American Eagle Day Is Important?
They are magnificent.
While most Americans are familiar with the picture of the bald eagle, few of us are familiar with how eagles live or the function they play in our natural ecology. The American bald eagle is the continent's lone eagle, and it is distributed throughout the continent, from Alaska to northern Mexico. Additionally, they are one of the biggest birds in North America, with an 80-inch wingspan and gigantic nests measuring 5 to 6 feet in circumference.
They are defenders of threatened species.
Not long ago, the bald eagle's prospects appeared bleak. Thanks to environmentalists' efforts and the birds' status as endangered species, fear of their extinction is a thing of the past. It's an excellent reminder that with knowledge and effort, we can conserve endangered animals. Perhaps black rhinos, Bengal tigers, and other threatened animals will one day have similar success stories.
They are unwaveringly nationalistic.
The bald eagle was designated the United States' National Emblem in 1782, and its image is utilized as a symbol of this great nation across the country. The bald eagle appears on gold coins, silver dollars, half dollars, and quarters, as well as on the United States Great Seal. John F. Kennedy stated, " "The founding fathers made an excellent choice in selecting the bald eagle as the nation's emblem. This magnificent bird's ferocious beauty and strong independence beautifully depict America's power and independence."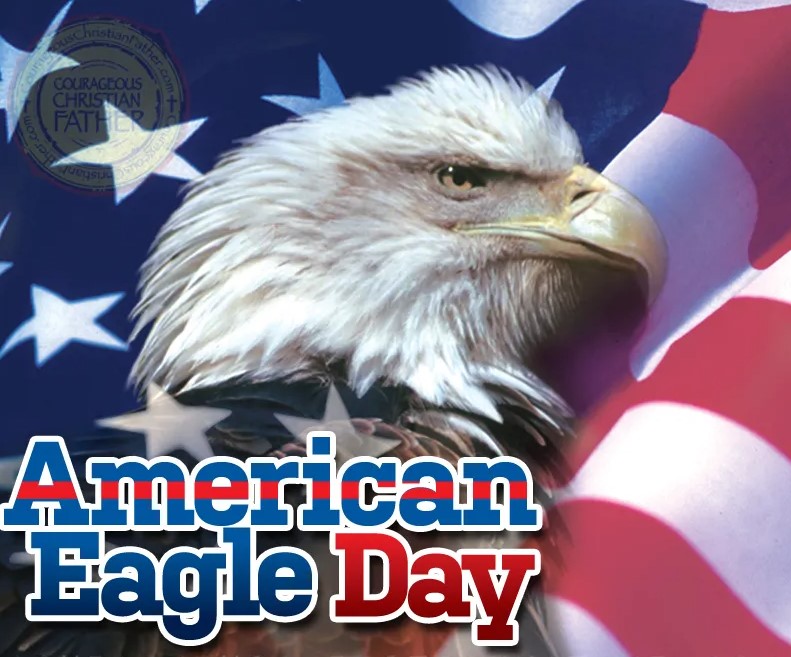 National American Eagle Day Fun Facts!
While bald eagles cannot swim, they can row themselves across the water in the manner of a boat.
While bald eagles mostly feed on fish, they sometimes consume rubbish and mooch off the carcasses of other birds.
A bald eagle's wingspan is 7 feet. These birds range in weight from 6 to 14 pounds.
What To Wear On American Eagle Day?
On American Eagle Day, perhaps nothing is more appropriate than you wearing products with eagle prints, showing respect for this special holiday. Here, I will introduce you to some of the eagle-related products available on Printerval.
T-shirt with Eagle design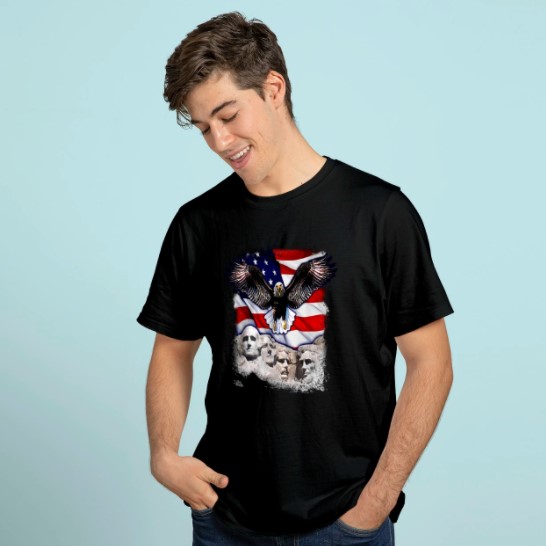 Polo Shirt with Eagle design
Long sleeves with Eagle design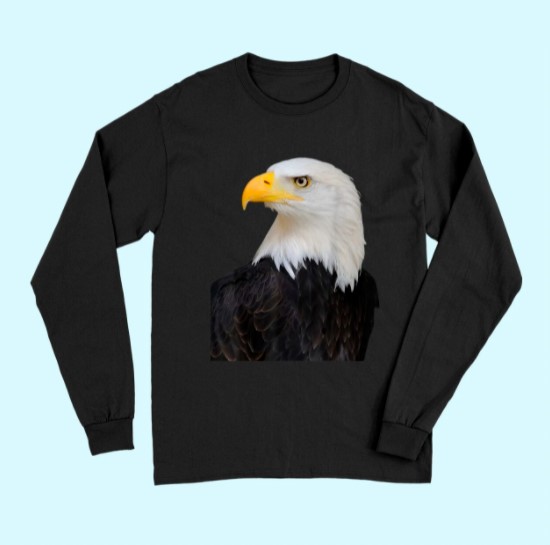 Sweatshirt with Eagle design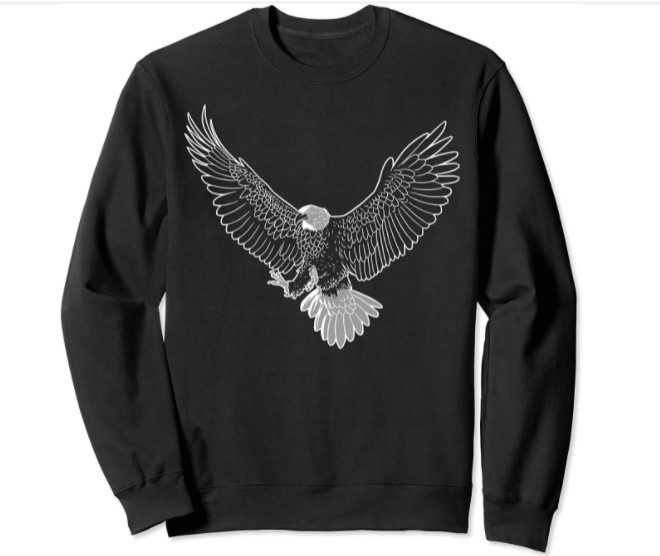 Face mask with Eagle design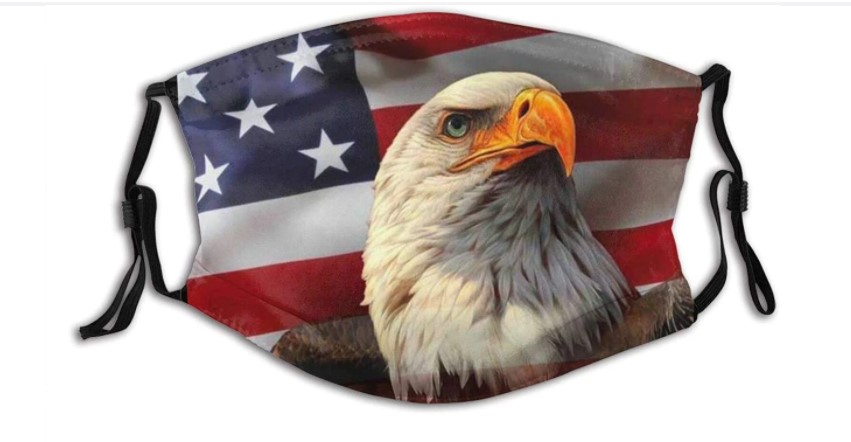 Mouse Pad with Eagle design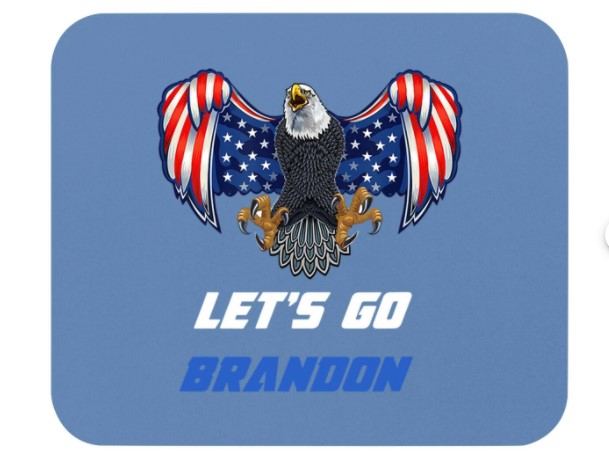 Apron with Eagle design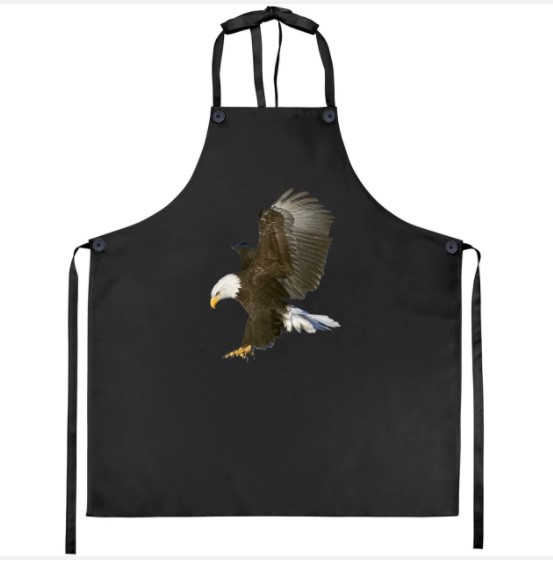 Where To Buy The Best Items with Eagle Design?
Printerval is a website that offers a wide range of things for American Eagle Day, including clothing, home and living items, and accessories in a variety of styles, colors, and patterns. When you visit Printerval, you will undoubtedly discover the perfect item for yourself. T-shirts, Hoodies, etc. all have one-of-a-kind designs created by artists from all over the globe. You may also create your own one-of-a-kind shirt with Printerval's print-on-demand service.
Printerval is ready to assist you! Let's go shopping at Printerval right now.