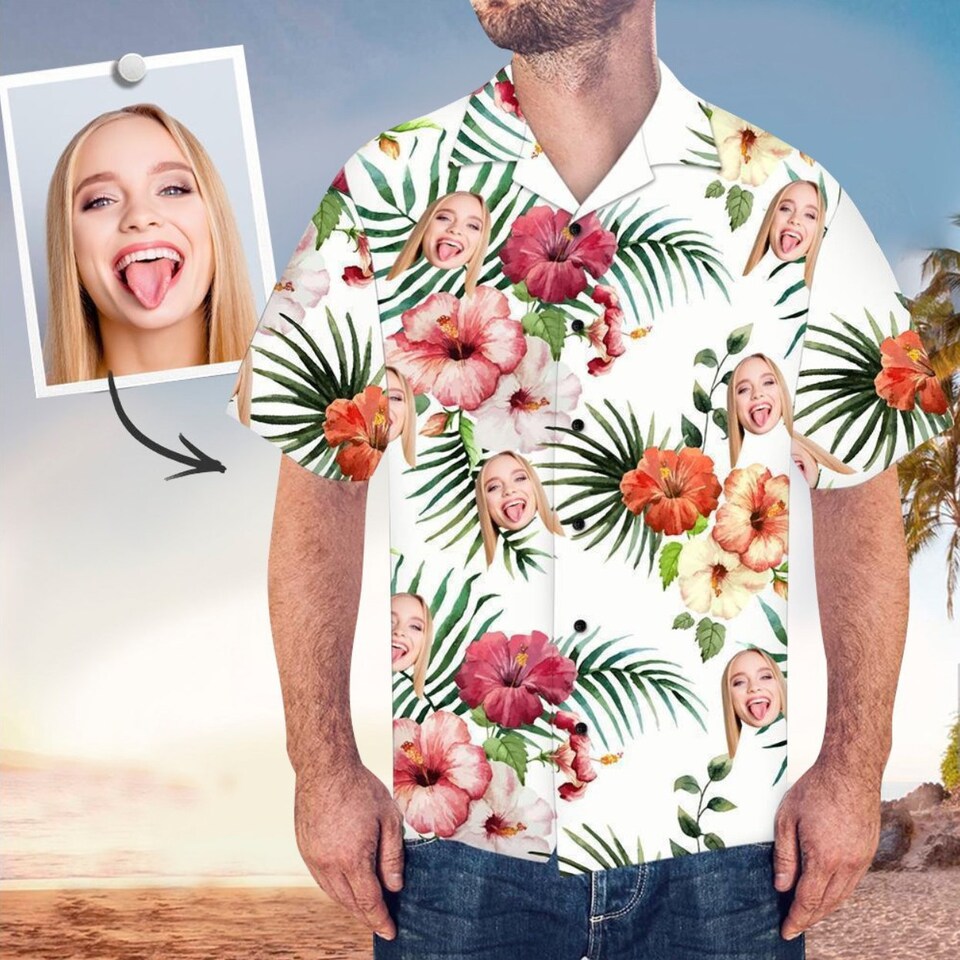 Blank template
The design is also available on
{{ getFirstLetter(comment.full_name) }}
Return this item for free
Free returns are available for the shipping address you chose. You can return the item for any reason in new and unused condition: no return shipping charges.
In Stock
View size guide
Don't love it? We'll fix it. For free.
Printerval Guarantee
Features
You are seeing a unique and impressive productFloral Custom Face Aloha Shirt For Unisex belong theme Hawaiians at Printerval
How do I upload photos?
1. Please click on "Contact Store" after placing your order.
2. Click "Attach Image" icon (a square mountain icon) in the message edit box.
3. Select the photo you want to customize and hit "Send".

Best time to get this special price
If you want to buy multiple items, please add all items to cart before checkout!

All over print Hawaiian shirts ensures quality, fit and comfort. The woven polyester fabric of Hawaiian shirts is lightweight, breathable and resistant to shrinking, wrinkles. These custom Hawaiian shirts include simple and comfortable button closure and collar. Feel free to fulfill our Hawaiian shirts now with no minimum order.
Our custom Hawaiian shirts are made with 100% woven polyester fabric, offers outstanding durability, insulation, and wrinkle resistance.
These aloha shirts are moisture-wicking.
The Hawaiian shirts are prepared with full button-down closure.
The color of our custom aloha shirts could be slightly different between on the screen and in practice.
Processing time: 5-7 business days
Shipping time: 8-14 business days
Buy eye-catching Floral Custom Face Aloha Shirt or see more Hawaiians products at Printerval shop now to explore many surprises from our shop!
More Content
Less Content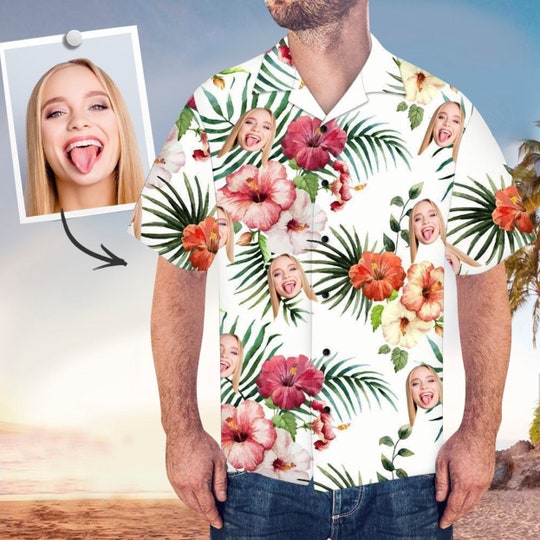 Floral Custom Face Aloha Shirt