When Is National Bobblehead Day?
What Is The National Bobblehead Day?
National Bobblehead Day, observed annually on January 7th, is a day of celebration for all spring-themed head bobbing figures.
Bobbleheads have entertained and fascinated fans and collectors for over a century. Additionally, they come in a range of forms and sizes. Bobbleheads pay tribute to legendary sports teams, films, and cartoon characters. They each symbolize some of the most interesting sportsmen and television and film personalities.
The first bobbleheads, also known as bobbers or nodders, originated in Germany. They became entrenched in the 1950s and 1960s popular culture in the United States. Bobbleheads saw a renaissance in popularity during the late 1990s when professional sports teams began utilizing them as promotional goods. Bobbleheads continue to entertain and enchant us today as both toys and collectors.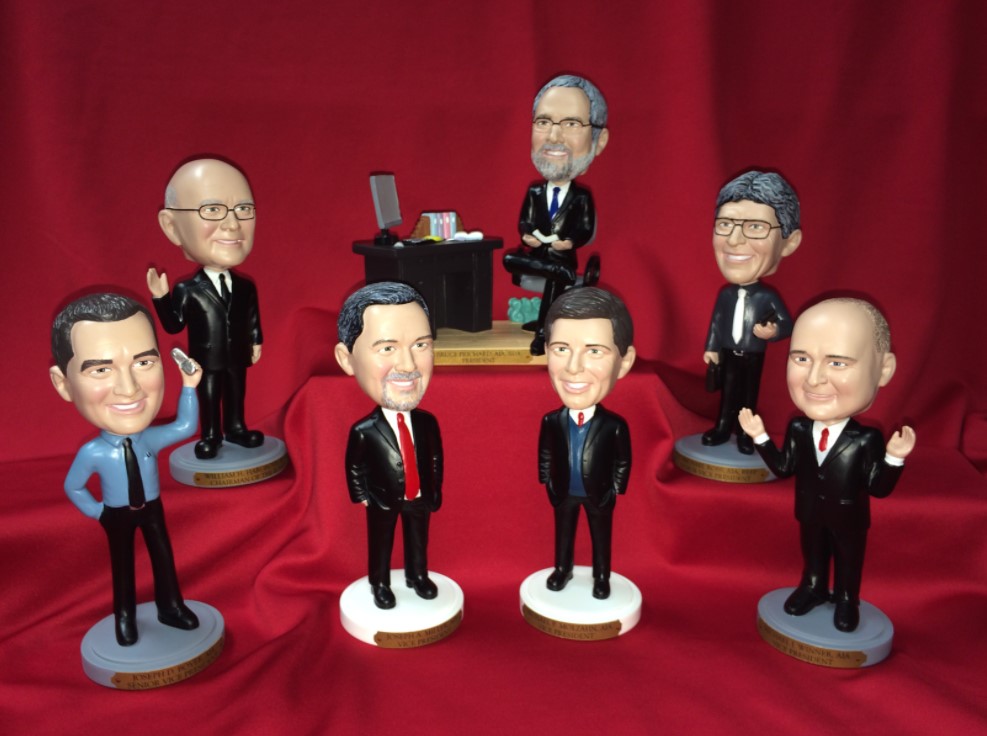 What Is The History Of National Bobblehead Day?
Since 2015, National Bobblehead Day has been observed. This national holiday was established by the National Bobblehead Hall of Fame and Museum. Bobblehead is also known as a nodder, bobblehead, or wobbler. It is a sort of collector toy characterized by a large head in relation to its body. Instead of a solid connection, the bobblehead's head is attached to the body through a spring or hook. As a result, a light tap causes the head to bobble, thus the name. Bobbleheads come in a variety of forms and sizes and have been around for over a century. During the seventeenth century, Asia manufactured sculptures of Buddha and numerous other religious figures dubbed "temple nodders." Initially, these bobbleheads were made of ceramic.
Over the years, the bobbleheads collection has expanded to include relatively minor popular culture celebrities and prominent individuals. This is accurate in terms of substance since the bobbleheads are now made of plastic rather than ceramic. Thanjavur Dolls are India's most renowned bobblehead dolls. They belong to a category called in Tamil as "Thanjavur Thalayatti Bommai," which translates as "Tanjore Head-Shaking Doll." They were fashioned of clay or wood, painted brightly, and displayed as part of the Navarathri celebration. In 2016, the Bobblehead Hall of Fame and Museum in Milwaukee, Wisconsin launched the world's biggest collection of bobbleheads. It has a hall of fame for the finest bobbleheads, as well as information about the history and manufacture of bobbleheads.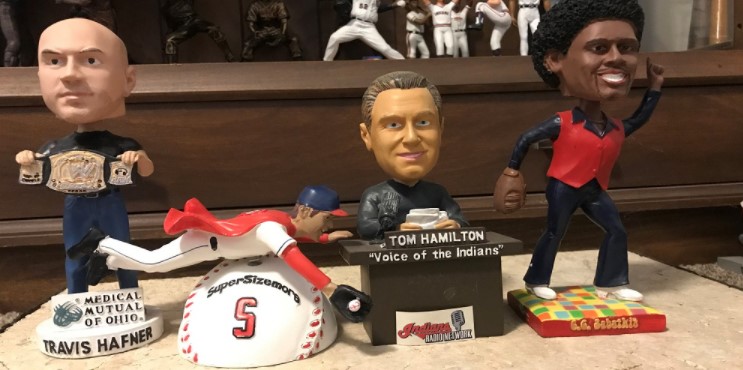 How To Celebrate National Bobblehead Day?
Visit the National Bobblehead Museum and Hall of Fame
While the National Bobblehead Museum is still in the planning phases, you may read more about the history of bobbleheads by visiting its website. Additionally, you may view the expanding list of bobblehead dolls that have been given away over the last few years. The museum eventually hopes to have a physical presence in Milwaukee. However, no official word has been received on whether the roof would bounce up and down.
Determine how many heads you can wobble concurrently.
Bobblehead dolls are supposed to be enjoyable, aren't they? Therefore, arrange a few dozen bobbleheads and see if you can get all of their heads to bounce simultaneously. Who is to say? Perhaps after you're completed, the Guinness Book of World Records will add a new entry.
Visit a sports venue on the day of the bobblehead giveaway
At some time, nearly every professional sports club, from the big leagues to the minor leagues, hosts a bobblehead giveaway day. Purchase tickets and receive your complimentary gift! Simply arrive early. Such gifts are frequently restricted in quantity, and given that some collectors take their bobblehead collections rather seriously, you don't want to be fighting a cutthroat collector for one of the box's final bobbleheads.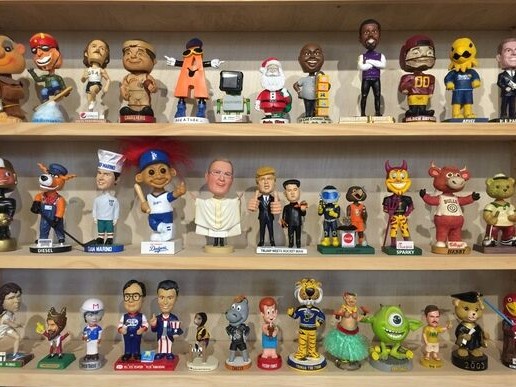 Why People Love National Bobblehead Day?
They're certain to bring a grin to your face.
Because bobblehead dolls are intentionally ridiculous, they're ideal for taking a break during a stressful day. It's tough not to grin when you look at a bobblehead. Maintaining a bobblehead on your desk is a definite method to improve your mood and alleviate some tension.
They're an excellent addition to any collection.
You do not have to be a collector of bobbleheads to appreciate these dolls. If you collect artifacts associated with a certain sports team, for example, adding a few bobbleheads to your collection will blend in seamlessly with the rest. If you collect action figures of superheroes, bobbleheads provide a variety of possibilities for rounding out your collection.
They may be rather valuable.
We wouldn't advocate blowing your retirement savings on a bobblehead collection, but there are some collectible figures out there. This may be a fun thing to collect that may pay off in the long run in terms of appreciating value... assuming you can bring yourself to sell your favorites down the future.
What To Wear On National Bobblehead Day?
National Bobblehead Day models you can refer to at Printerval. Many samples of products you can give your family or friends on National Bobblehead Day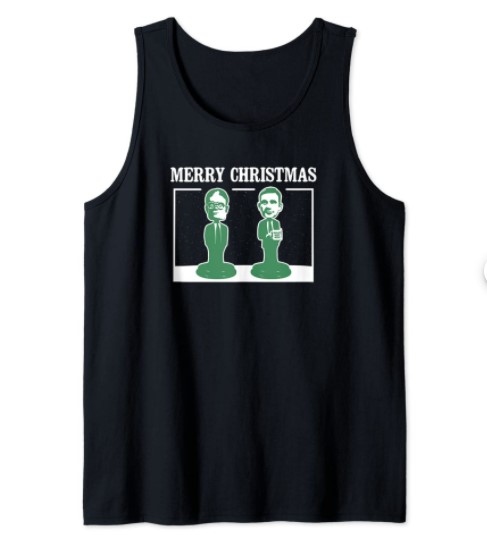 Where To Buy National Bobblehead Day Items With High Quality?
Printerval is a website that provides a lot of products for National Bobblehead Day, a lot of products from Clothing, Home & Living, Accessories.. with a variety of designs, colors, and designs. Coming to Printerval, you will definitely find the right item for yourself. Products such as T-shirts, Hoodies, .. are all very unique designs, the designs are from artists around the world. In addition, you can also own your own unique shirt with Printerval's print-on-demand service.
Printerval is here to support you! Let's shop at Printerval now